Truck Series Chase drivers train with UFC legends in Las Vegas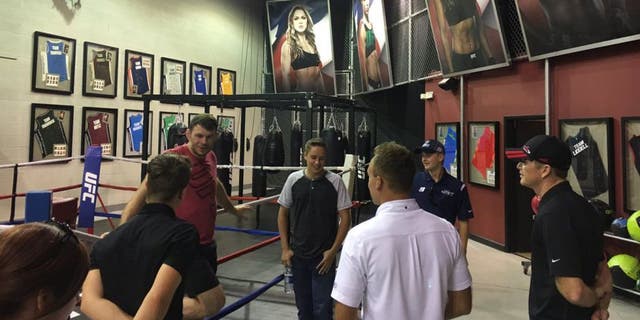 The NASCAR Camping World Truck Series Chase continues Saturday night, with the running of the DC Solar 350 at Las Vegas Motor Speedway. Coverage on FS1 begins at 8 p.m. ET.
Friday in Sin City, the eight Truck Series Chase racers got to see how the other half lives, training with some UFC legends at the Ultimate Fighter gym.
It was an eye-opening experience for the Truck Series championship hopefuls.