Trip to Arizona is a homecoming for Vikings DE Everson Griffen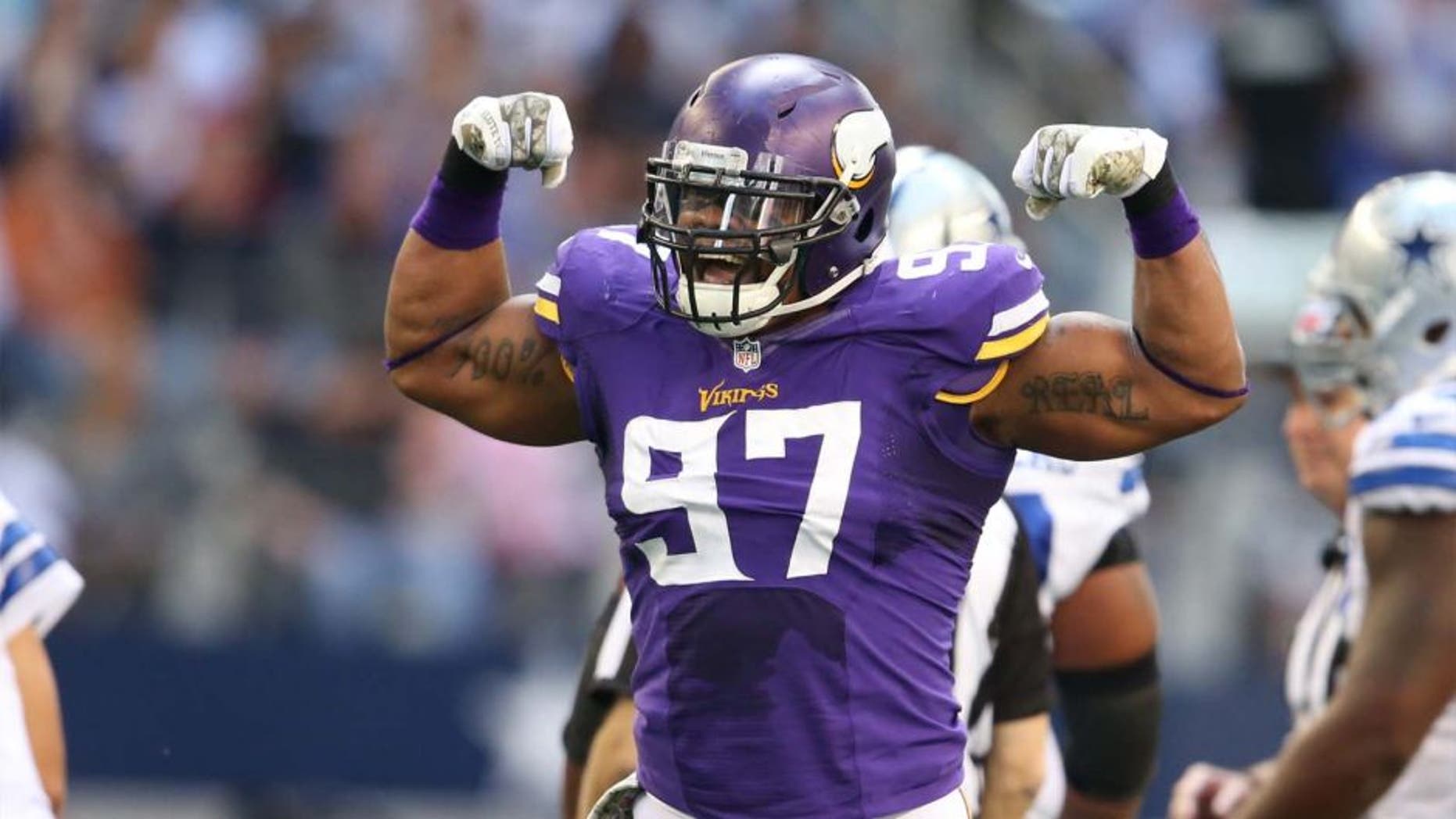 For most of the Minnesota Vikings, the team's Week 14 matchup with the Arizona Cardinals is one of the farthest road trips they'll ever experience.
However, for defensive end Everson Griffen, it's sort of like a home game.
Griffen is from Avondale, Ariz., which is 10 miles south of Glendale, where the Cardinals play home games at University of Phoenix Stadium. The veteran defensive end has been in the NFL for six seasons, but this is his first time playing in his home state as a professional.
"I'll think of family and friends, and I'm going to be able to play for them," Griffen said, via Chris Tomasson of the Pioneer Press, when asked what will be going through his mind when he takes the field. "I'm excited to go back and play in front of my home crowd."
Griffen, 27, is having a decent year with 7.5 sacks through the first 12 games. His performance caught the eye of Cardinals head coach Bruce Arians while watching game film. Arians said Griffen "looks like a young Julius Peppers," according to the Pioneer Press.