Tough decision on Burfict looms for Bengals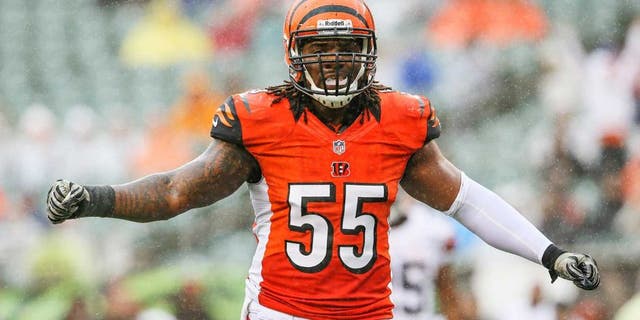 As the Saturday deadline to trim rosters to the 53-man limit approaches, the Bengals will have to make a decision on linebacker Vontaze Burfict as he continues to rehab from microfracture knee surgery.
The team can keep him on the active roster, but if Burfict isn't at full speed, he'll be occupying a roster spot that could be used on a more productive player in the short term. The more likely option is Burfict landing on the physically-unable-to-perform list, which would require him to miss the first six games of the season.
The fact that there is even a decision to make at this point is a positive sign for Burfict. Coming into camp, Bengals coaches were not even counting on Burfict to be with the team for Week 1 after undergoing the procedure back in January.
"The first month or so of camp, I was just like, 'He's not a factor.' It's just not a part of my thought process," said linebackers coach Matt Burke per ESPN.com's Coley Harvey. "Now as we get closer and we have to make a hard decision on him in the next week. It's tough."
Burfict has worked out on the side completing individual drills, but hasn't practiced with the team. Practicing would make him ineligible for the PUP list, lending more credence to the theory that that's where he's headed. One other option is the injured reserve list with a designation to return, which would keep Burfict out for eight games. Since that tag can only be used once throughout the season, the team may want to keep that option open.
h/t: ESPN.com