Tottenham striker Emmanuel Adebayor says team would prefer to play away because of fans jeers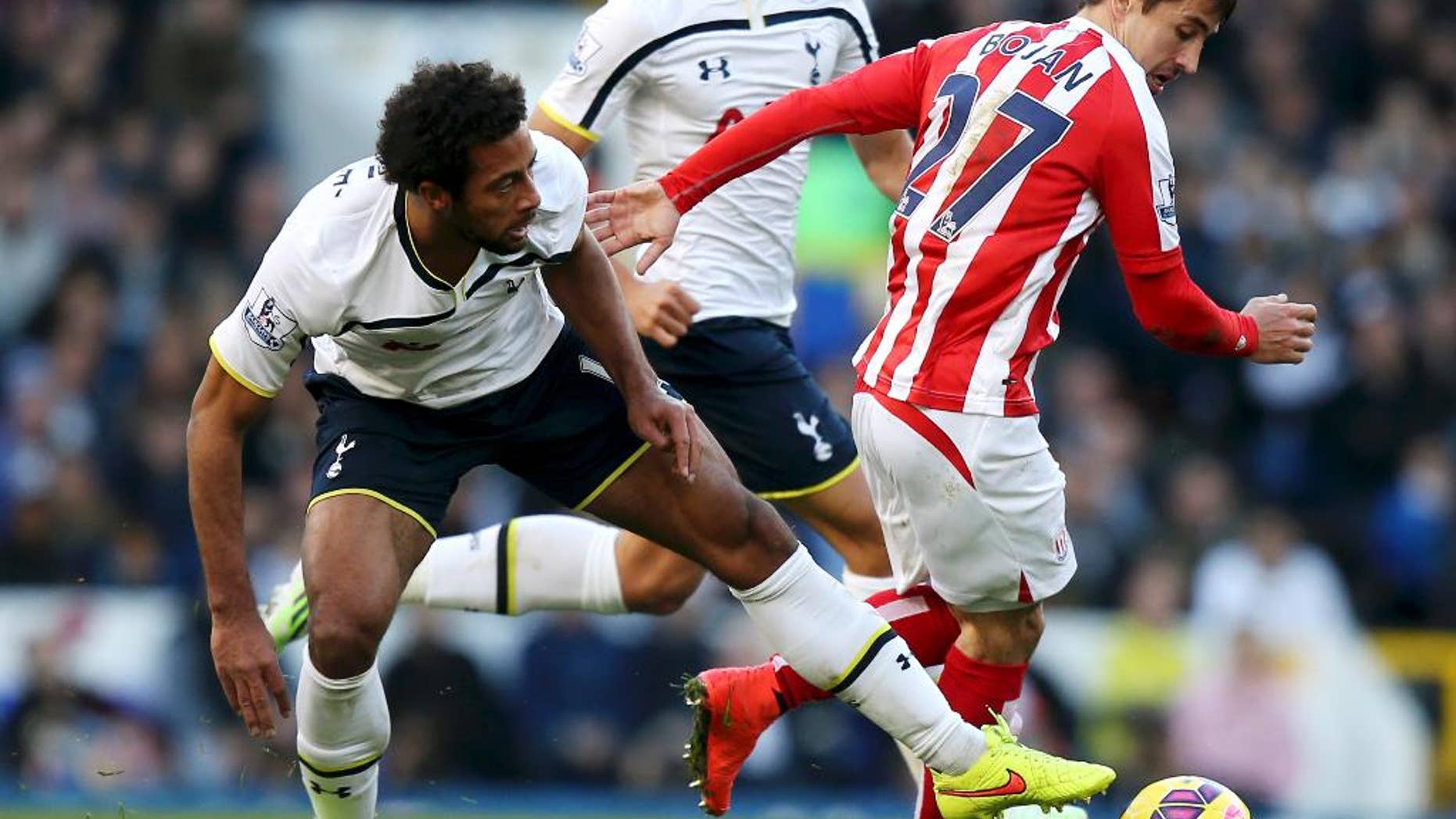 LONDON – Tottenham striker Emmanuel Adebayor says a negative atmosphere at home games has made players reluctant to receive the ball and play with confidence.
He said they prefer to play matches away from White Hart Lane.
Spurs has lost four of six home Premier League games this season and slumped to 12th place in the standings.
After Sunday's 2-1 home loss to Stoke, Adebayor was quoted as saying "it is like going through a sad moment and your family not welcoming you home."
The Togo striker says "I think a lot of players, when they put on the shirt and go out on to the pitch, are finding it hard in the head ... I could see that nobody wanted the ball (against Stoke)."