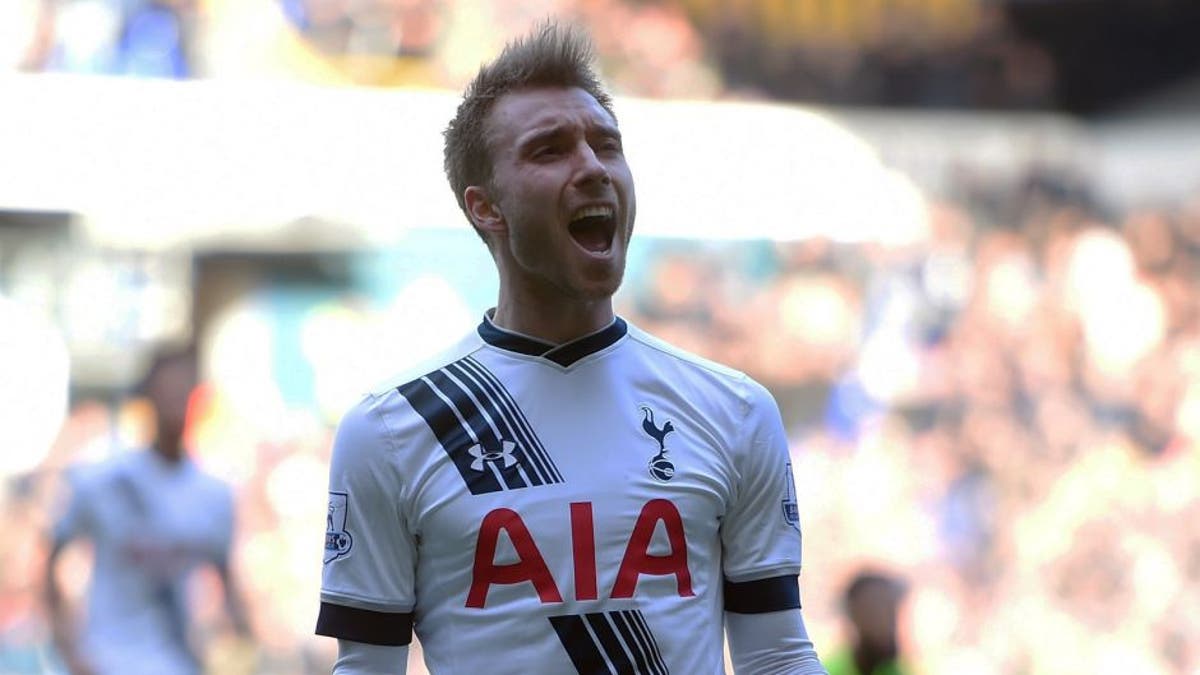 It took nearly a half to get started but Christian Eriksen created two goals, Moussa Dembele took advantage of a starting role with a fine go-ahead tally and Tottenham Hotspur rolled past strugglers Sunderland 4-1 Saturday afternoon at White Hart Lane.
Dembele's goal 15 minutes into the second half enabled Spurs to go on top after they had fallen behind to a Patrick van Aanholt counterattack and only managed halftime equality thanks to Eriksen's first of the afternoon. Eriksen then settled the contest with his second before a Harry Kane penalty completed the scoring.
The victory, probably a must-win in the wake of Tottenham's midweek defeat to Leicester City, kept Spurs fourth in the table, a point behind third place Manchester City and four off the top before the remainder of the weekend fixtures.
Sunderland had their mini-revival two match winning streak snapped as they remained second-bottom on goal-difference in the Barclays Premier League, ahead of only Aston Villa. Newly-acquired defender Jan Kirchoff had a debut to forget as the Black Cats defense fell apart in the face of increasing Tottenham pressure after coming on as a second half substitute.
It was still 1-1 when Dembele, starting with Ryan Mason (ankle) unavailable, made no mistake when his opportunity came just before the hour.
A corner on the left had found Danny Rose to fire from the top of the box. Pickford parried that, but the ball came right out to Dembele who took a couple of steps to his left to make room, then popped his low shot into the near left corner. A Kane shot that forced Pickford to concede the corner started the entire sequence.
Eriksen then made the match safe when he scored seven minutes later, this one a drive from outside the box that took a deflection off Kirchoff to fly into the top right corner. The newly-acquired back, who had come on just before Dembele's goal, produced only a casual wave of the leg at Eriksen's shot rather than trying to close down the shooter.
Then it was Kirchoff tripping up Rose that gave Kane his 79th minute penalty, which the Spurs and England striker neatly dispatched.
After a pedestrian first 40 minutes with scraps passing for attacking opportunities the teams exchanged two goals in the space of 91 seconds and went into the interval with an improbable 1-1 scoreline.
There was nothing to suggest that the visitors could score when they suddenly got away on a counter in the 40th minute. Adam Johnson split the Spurs' defense with a perfect pass through the inside left channel, van Aanholt got past Dele Alli and was able to squeeze his effort past Hugo Lloris at the near post. It was a goal completely against the run of play and it came off Sunderland's first shot on target.
Spurs wasted no time getting level thanks to Lee Cattermole's failed effort to block an Ericksen rebound shot on his line. The chance developed quickly when Harry Kane scooted in on the right only to be beaten by advancing keeper Jordan Pickford. The rebound went straight to Eriksen who let fly with the keeper down and out. The shot seemed to befuddle Cattermole who probably should have been able to keep it out.