Torrey Smith: Nearly 'cried like a baby' leaving Baltimore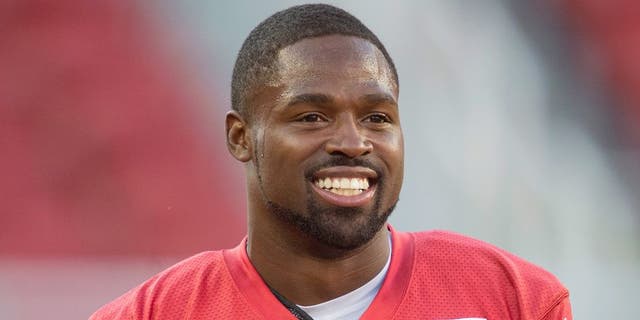 New 49ers receiver Torrey Smith will look to emerge from a mini-slump against his former team this Sunday. Kyle Terada Kyle Terada-USA TODAY Sports
Torrey Smith never wanted to leave Baltimore, but the Ravens couldn't afford to keep him.
Now a member of the San Francisco 49ers, Smith reflected on the emotions of leaving the community he called home for so many years ahead of Sunday's meeting with his old team. He recalled the honest conversation he had with Ravens general manager Ozzie Newsome, who told Smith his price tag would be too high to stay in Baltimore, per the team's official site.
"I was about to cry like a baby talking to him," said Smith, who also spent four years at the University of Maryland prior to getting drafted in the second round by Baltimore in 2011. "It's tough when the Ravens organization changed my life and changed my family's life. I'll always be thankful for what they did for me. I still can't pay them back to this day."
Smith established himself as a fan favorite on the field and off. He caught 30 touchdown passes in four seasons and was extremely active in the community. He still calls Baltimore home, still group chats with former teammates Kamar Aiken and Marlon Brown, and still cheers for the Ravens from afar. That will change this Sunday, when Smith will look to emerge from a mini-slump. He's caught just four passes for 96 yards in his last three games for the 49ers.
"Baltimore is still home for me," Smith said. "So, when I come back home, I go see Jimmy [Smith] or 'Webby' [Lardarius Webb] or somebody, it'll be nice to have some bragging rights."