Torino president says he 'didn't expect so many mistakes' from Joe Hart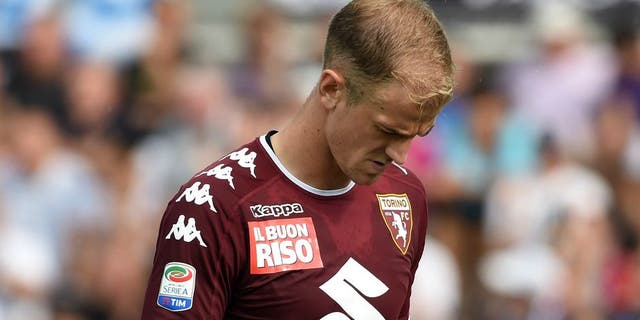 Torino's president has offered a less-than-stellar review of Manchester City loanee Joe Hart.
"Hart made a few mistakes, especially when coming out for the ball," Urbano Cairo said, via EuroSport. "We probably didnt expect so many mistakes from an England international." The Torino president stopped short of completely throwing the goalkeeper under the bus, however, saying "but he did some good things, too."
It's been an up-and-down first season in Serie A for the 30-year-old England international, who hadn't spent a professional season playing outside of England prior to joining Torino on loan. Hart started the season strong with Torino, but the mistakes that have plagued his career resurfaced during his time in Italy.
With Torino this season, he's allowed 54 Serie A goals and has kept just five clean sheets in 34 appearances. The defense in front of him hasn't done him many favors, but it's become evident that a change of scenery hasn't been the tonic Manchester City manager Pep Guardiola likely envisioned.
Though Manchester City's goalkeeping situation isn't ideal, it doesn't seem probable that Hart's done anything to change Guardiola's opinion of him. In fact, there's an argument to be made that Hart's hold on the England No. 1 position is fading as well.
Stoke's Jack Butland is waiting in the wings, as is the likes of fellow youngster Jordan Pickford and the experienced Fraser Forster. Hindsight is 20/20 and all that, but it certainly seems that Hart might well regret opting to accept a loan to Torino.
His talent is undeniable, but he's done little to dispel the notion of being error-prone. It's unknown where his career goes from here and a return to the Premier League could be in the cards, but it'd be surprising if it's as City's No. 1.
MORE FROM FOX SOCCER