Top fantasy replacement options for Mike Moustakas, torn ACL, out for season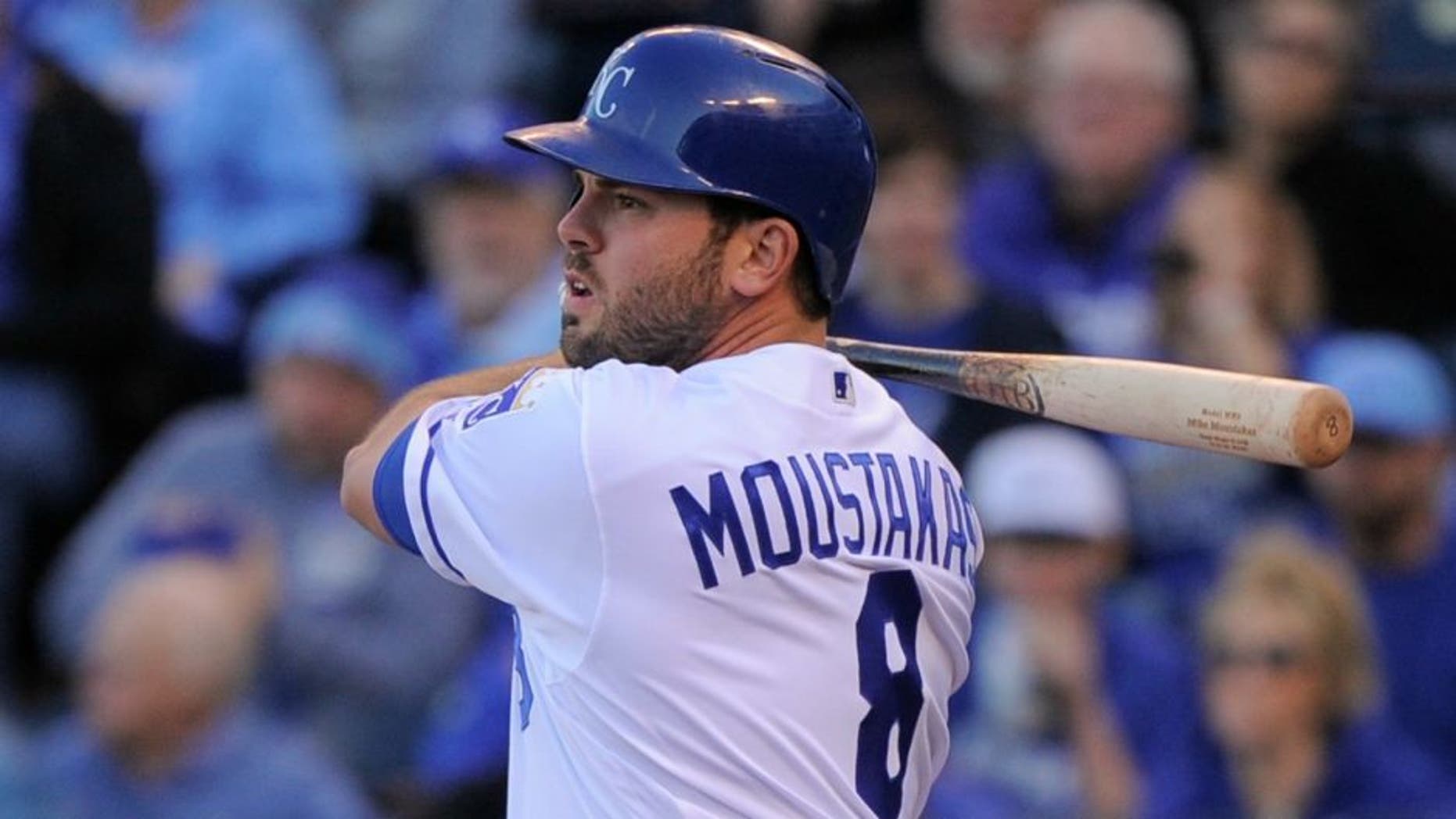 Although he was owned in 62 percent of fantasy leagues on FOXSports.com, Mike Moustakas was only started in 22 percent of those leagues. So, his season-ending ACL injury may not impact as many owners as it would have a season ago.
After several seasons of less-than-desired results for one of the Royals' top prospects, the career-.247 hitter put all the pieces to the puzzle together a season ago with career-bests .284 BA, 22 home runs, 73 runs, and 82 RBI. The roto-friendly stat line pushed Moose up to the 12th-ranked third baseman in NFBC drafts. Unfortunately, due to a small fracture in his left thumb, he only had 27 games under his belt before the torn ACL. In those 27 games, Moustakas produced underwhelming roto stat lines that frustrated fantasy owners 2011-2014. The .240 batting average is somewhat skewed due to a .216 BABIP that suggest luck was not on his side at the plate or in the field so it would seem. The power remained with seven homers in 27 games. So, my assessment is that he was starting in leagues which required a corner infield and/or deep leagues where the shallow third base pool had owners' treading water at the hot corner.
Waiver Wire Top Targets
Jake Lamb
When the team signed Yasmany Tomas, there were some concerns about playing time for Lamb in the future. However, if he keeps hitting like he has in 2016, the team will have to make time. Over the last 14 days, he's hit two homers with seven runs, six RBI, and .364 OBP.
Jose Ramirez
The Indians' offense volatility scares me. As soon as you are made to believe the team is clicking on offense -- be it a huge run total against the Reds or whomever -- the lineup can go into a funk like *snaps finger* that. With that said, Ramirez's position eligibility -- 3B, SS, 2B, OF -- possesses and attractive appeal. If you split his last 14 days with last seven, his OBP dips 100 points, but the runs scored remain with some pop. Plus, his OBP sits at .350 for the season.
Danny Valencia
Please read my thoughts on Valencia in my transaction trends feature from a few days ago.
In short, I'm not buying, but know a lot of people are interested.
David Wright
What a world we live in when Wright's fantasy ownership is below 40 percent. Yes, I know where the disinterest stems from, but his OBP is .352 with six homers. If he's available, snatch him up.
Joey Gallo
If you are interested in a stash and see, Gallo's power is unmatched. The Rangers' aren't interested in rushing him with this latest call-up a few days ago.
Hunter Dozier
My favorite speculative watch is Royals' prospect Hunter Dozier. He only hit .213 in a full-season at Double-A last year, but is smoking the ball around the yard in 2016, which earned him a promotion to the PCL. In 43 games combined between AA/AAA, Dozier has hit 12 homers with 23 runs, 36 RBI, and a healthy average hovering around .300. At 24-years old, he's marinated long enough in the minors. Probably best for the Royals to see what their first-round pick from 2013 -- eighth pick overall - has to offer.