Tony González, No Longer Mulling Retirement, Can Now Focus on Pro Bowl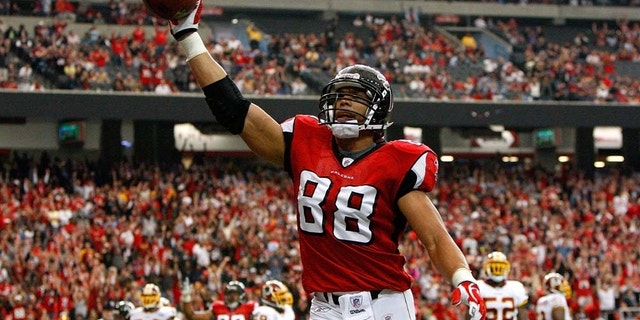 For a few weeks, there was a very real possibility that Sunday night's Pro Bowl could have been Tony Gonzalez's last professional game.
But the future Hall of Famer, after mulling retirement following a brilliant 14-year career and his Atlanta Falcons' recent playoff loss, promised a return to the gridiron earlier this month.
"You heard it on "rome is burning", like I said, @TonyGonzalez88 is DEFINITELY coming back next season!!" he Tweeted last week.
His public relations representative, Denise White, said the prolific tight end – whose Falcons went 13-3 and earned the top seed in the National Football Conference, but ultimately were embarrassed in the playoffs by the Green Bay Packers – wanted to play another season to try to leave the game on the highest note.
"He's definitely coming back," White, the chief executive officer of Los Angeles-based EAG sports management, told the Atlanta Journal-Constitution. "He's excited to be a Falcon next season and make another run at the Super Bowl."
González caught 70 passes for 656 yards for six touchdowns in 2010. The performance earned him a spot in Sunday's Pro Bowl.
He has shined in the exhibition game. The 11-time Pro Bowler has caught five career touchdowns in those games, tied for the most ever. He also has the most career receptions and yards with 39 and 590, respectively.
His return, however, was no sure thing.
After the Falcons' 48-21 blowout loss to the Packers in the NFC divisional game in Atlanta, he told the Atlanta Journal-Constitution that hanging up his cleats was in the cards.
"It's always possible," he said. "Year 15 is a long time."
You can reach Wil Cruz at wil.cruz@foxnewslatino.com.
Follow us on twitter.com/foxnewslatino
Like us at facebook.com/foxnewslatino