Tom Brady's quick release helped young offensive line vs. Bills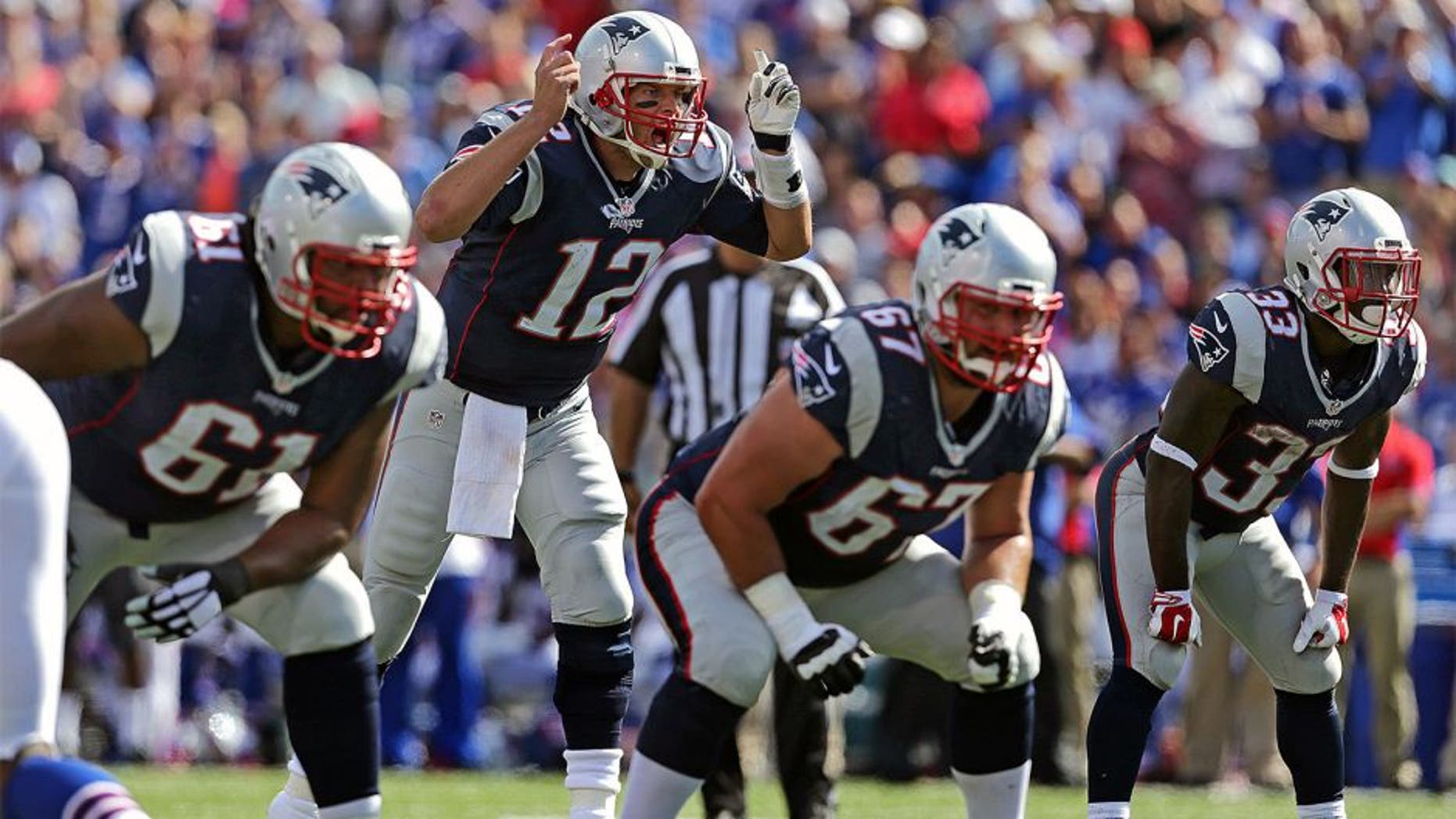 Tom Brady looked like a surgeon against the Buffalo Bills in Week 2, shredding the defense for 466 yards and three touchdowns. In fact, he was so good that he set the record for most passing yards by an opposing quarterback against the Bills.
Facing a defense that dominated Andrew Luck and the Indianapolis Colts makes Brady's numbers that much more impressive, and the fact that he only got sacked twice is outstanding.
One reason why he was able to elude pressure throughout the game is because of his quick release. According to WEEI, Brady averaged 1.99 seconds from snap to throw on his 59 attempts.
In Week 1, Brady averaged 1.85 seconds, but his quick release against the Bills was more significant for the simple fact that the Bills tout one of the best defensive lines in the league. His ability to get the ball out quickly protected his young offensive line from getting beat up front against Marcell Dareus, Mario Williams, and the rest of the Bills' pass rushers.
According to Pro Football Focus, Brady's 1.97-second release time is the fastest in the NFL through two weeks, which is a big reason why the Patriots' offensive line has looked solid. The Patriots and their offensive line should have an easier test this week against the Jacksonville Jaguars.
(h/t WEEI)