Tom Brady starts Pats' preseason finale, tunes up for ... Week 5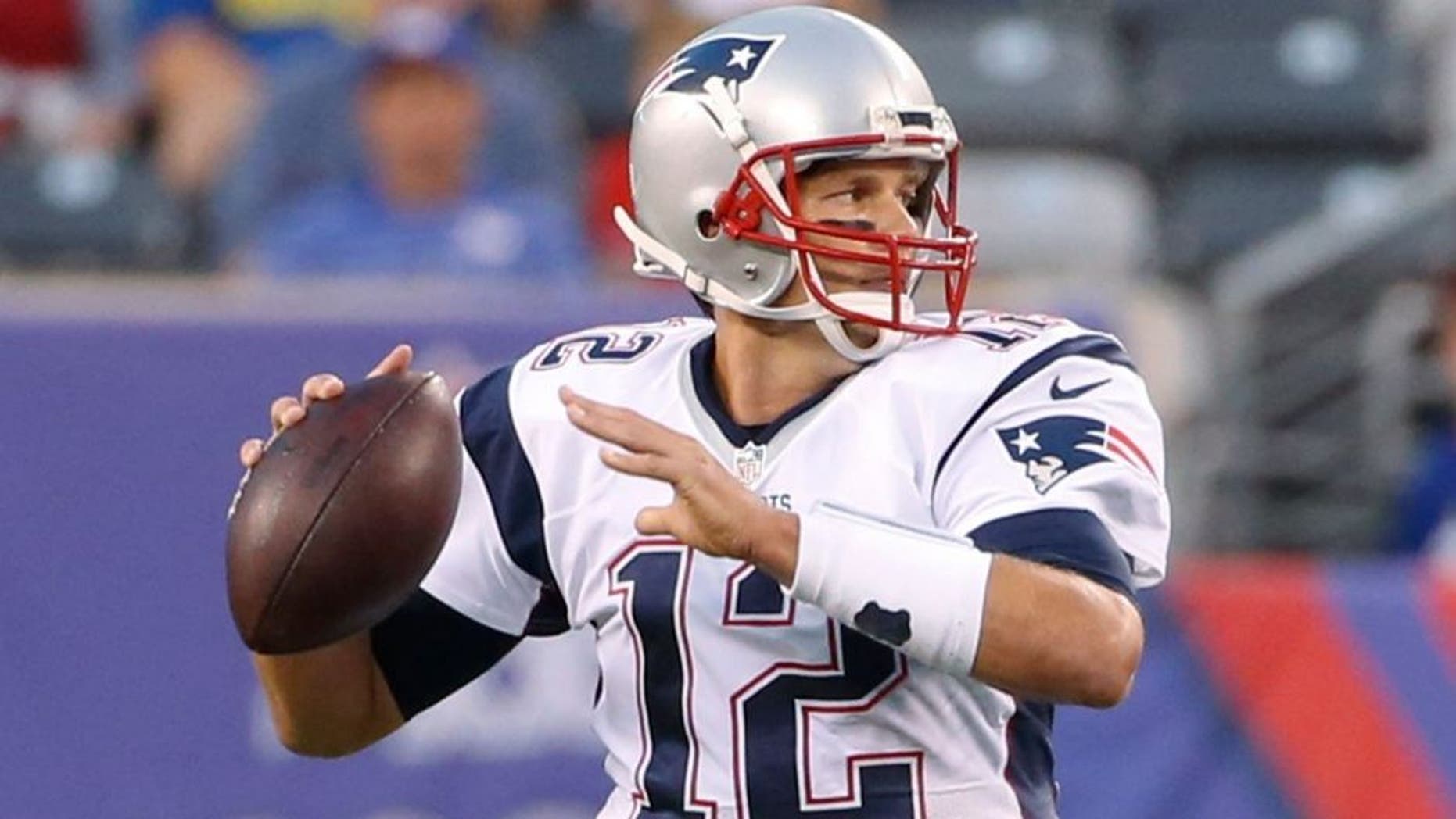 Most NFL teams don't play their starters in the final preseason game to keep them from getting hurt. With Jimmy Garappolo set to open the season at QB for the Patriots, New England chose not to start him Thursday against the Giants.
So instead the Pats started ... Tom Brady.
Not sure why Bill Belichick felt the need to get Brady a few snaps and risk injury to prepare him for Week 5, when he returns from his suspension. But that's what they did, and Brady opened with a pick on the Pats' first possession before tossing a TD.
Brady finished the first half 16 of 26 for 166 yards.