Tom Brady sends a message to Celtics' Isaiah Thomas: 'We all have your back'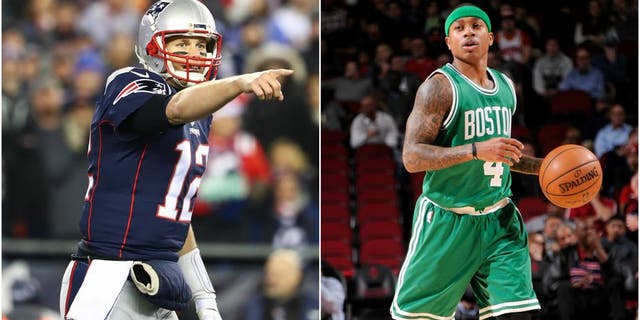 NEWYou can now listen to Fox News articles!
The connection between two of Boston's sports superstars runs strong, and Tom Brady's well wishes to Isaiah Thomas are the latest example.
With the Boston Celtics point guard struggling in the wake of the tragic death of his 22-year-old sister, Chyna, Brady took to Instagram to let Thomas know the city has his back ahead of Game 3 against the Chicago Bulls.
"It's how you come back… Good luck tonight. We all have your back! #YourTurn"
Of course, Brady knows a thing or two about making a comeback with his back against the wall. And when the New England Patriots beat the Atlanta Falcons after trailing 28-3 in Super Bowl LI, Brady texted Thomas saying he was next to get a ring:
The Celtics are down 2-0in the series headed into Friday night's game in Chicago. With Rajon Rondo out for the Bulls due to a fractured thumb, Thomas could be in for a bounce-back game. He's averaging 26.5 points, 4.0 assists and 5.5 turnovers in this series, down from his season averages of 28.9 points, 5.9 assists and 2.8 turnovers.
Moreover, Thomas failed to make a single field goal in Games 1 and 2 when he was defended by Rondo, so the absence of the Bulls point guard looms large.
Kelley L Cox-USA TODAY Sports | Kelley L Cox