Tom Brady meets, repays fan who returned 400th touchdown ball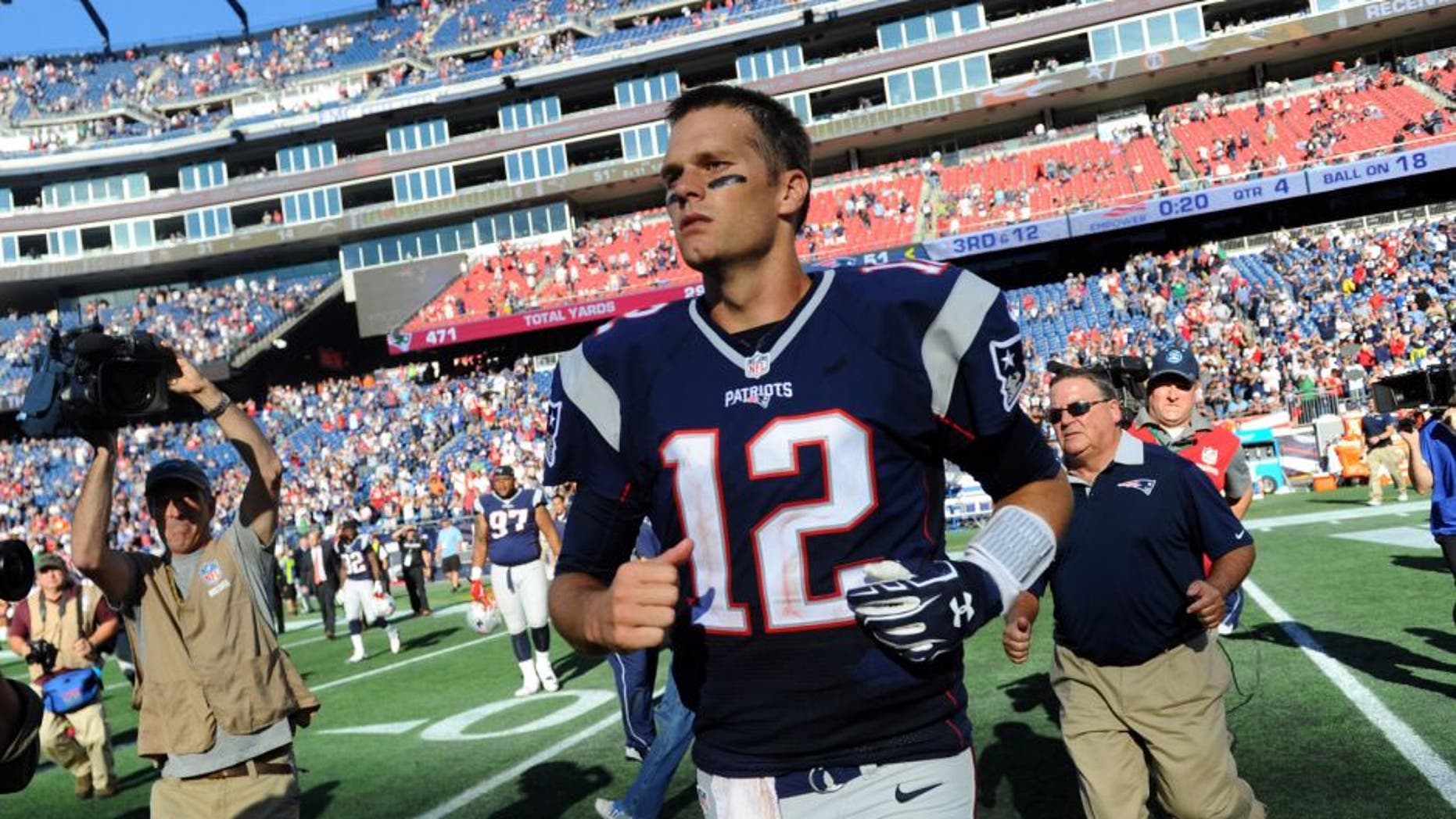 Tom Brady made NFL history on Sunday by becoming the fourth player to throw 400 touchdown passes. After completing the historic pass to Danny Amendola, the wideout had a slight mental lapse and handed the ball to a fan instead of Brady ... whoops.
Fortunately, the fan who was given the ball was very gracious and returned it to its rightful owner: Mr. Brady. David Bowen was the fan that Amendola gave the ball to, and being a season-ticket holder since 1985, he realized the importance of the milestone for Brady.
Bowen was asked by a ball boy if he would trade Brady's 400th touchdown ball for another game ball, and he was very willing to do so.
"I said, 'sure, no problem' and they just gave me another one," Bowen said via the Boston Herald.
To repay Bowen, Brady met with him after the game and signed some memorabilia for him.
"He was very generous, he was very nice to us, it was overwhelming, it's something I'll remember forever," Bowen said. "He signed some stuff for me and thanked me for returning the ball. I got to congratulate an icon on this amazing accomplishment and what he's done. It was great."
The ball is now on display in The Hall at Patriot Place outside of Gillette Stadium for all fans to see.