Tom Brady hasn't played in Pro Bowl since 2005, and won't again this year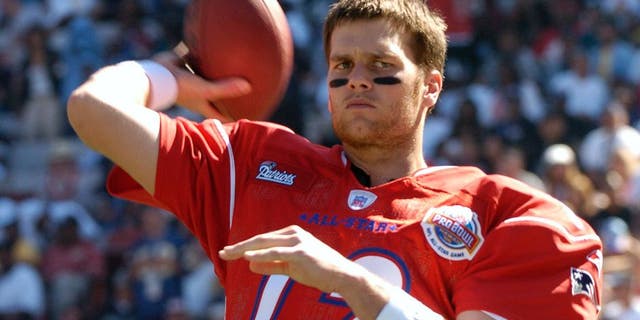 The New England Patriots aren't headed to San Francisco for the Super Bowl this year following Sunday's crushing loss to the Denver Broncos. It was crushing in more ways than one, given the beating that Tom Brady took in the game, getting hit 20 times -- the most for any quarterback this season.
Needless to say, Brady is probably a bit sore thanks to the number of shots he took from the Broncos. With that said, the hits are likely what's led Brady to pull out of the Pro Bowl this year, giving way to rookie Jameis Winston's first selection. Brady skipping the Pro Bowl is nothing new, with 2005 being the last time he's played in the game.
Since then, he's been selected nine times, failing to make it just twice since the 2004 season. It's hard to blame him for bowing out given the way the season ended and the number of hits he took in Sunday's game. Add in the fact that he's 38 years old and there's no sense in risking an injury for an essentially meaningless game.
Brady is the sixth Pro Bowl quarterback to skip the game, joining Cam Newton, Carson Palmer, Philip Rivers, Ben Roethlisberger and Aaron Rodgers.