Titans WR Wright benefits as part of Marcus Mariota's big day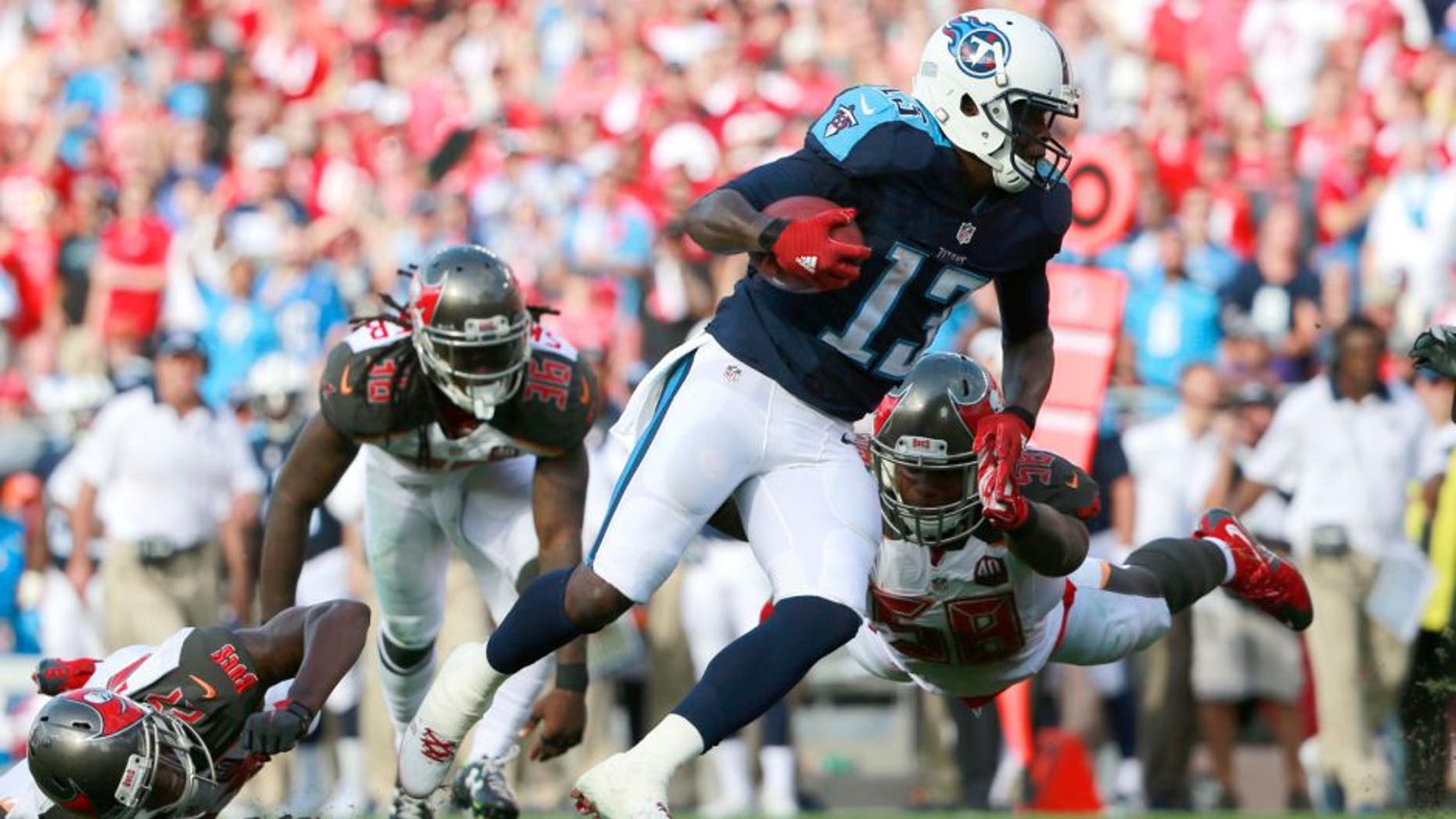 Marcus Mariota may have stolen the show in Tennessee's 42-14 Week 1 blowout of the Tampa Bay Buccaneers, but wide receiver Kendall Wright had a pretty nice afternoon for himself as well.
Wright caught four passes for 101 yards and touchdown, including a 52-yard reception he took in for a score early in the first quarter.
"I think it was just me getting in the right spots and being confident in what I'm doing," Wright said, per the Tennessean. "I think that will help me out a lot. That's what we have to do as receivers -- catch the ball and help (Mariota) keep his confidence up. He'll believe in us and keep coming to us."
The Titans' first-round pick in 2012, Wright had three career 100-yard receiving games in his previous three seasons entering Sunday's win.
Wright, Mariota and the Titans will look to keep the momentum going when the team travels to Cleveland in Week 2.
(h/t The Tennessean)