Titans' Orakpo hoping to welcome Jameis Winston to the NFL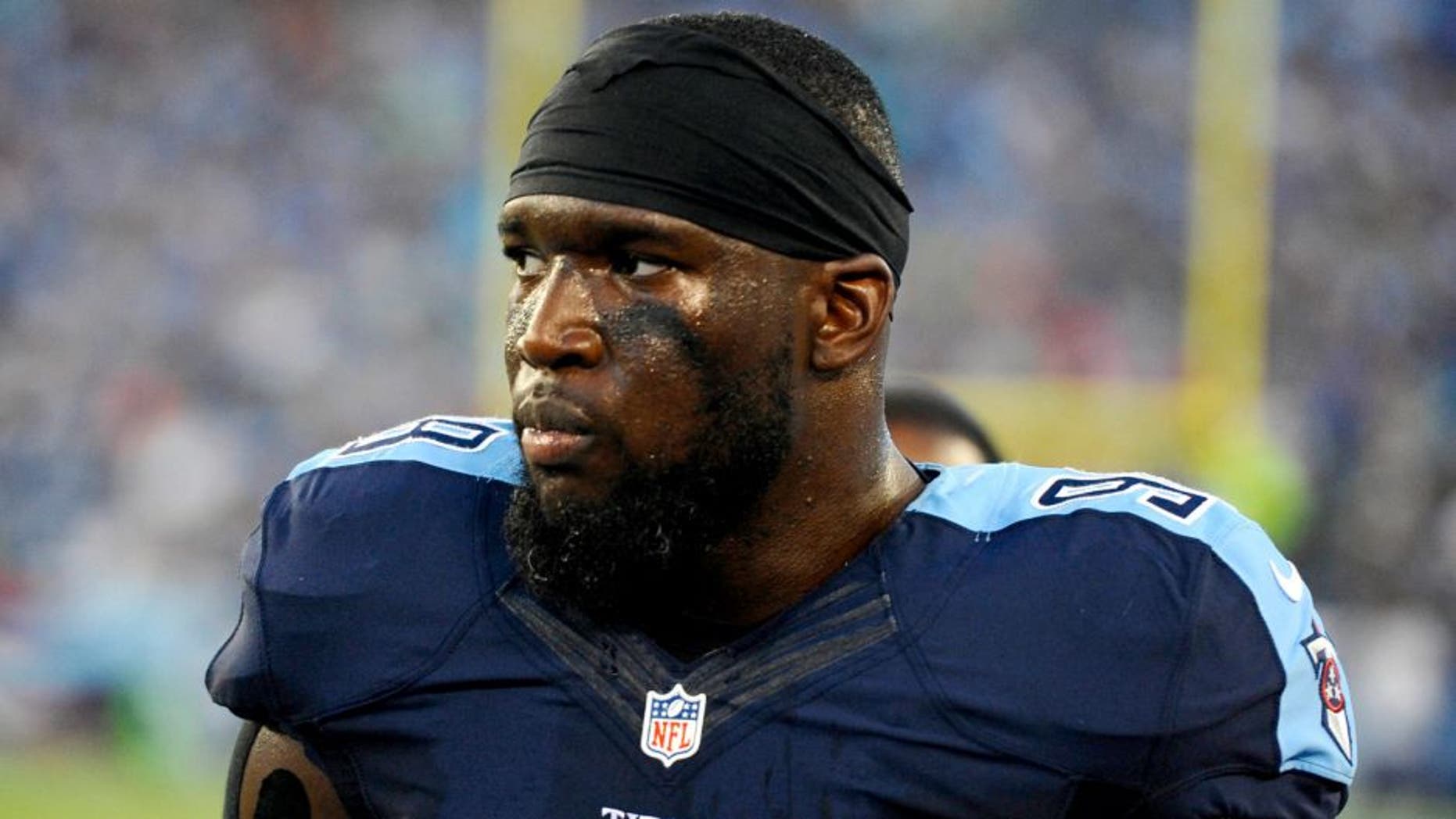 After noticing Tampa Bay Buccaneers rookie quarterback Jameis Winston was sacked seven times during the preseason, Tennessee Titans linebacker Brian Orakpo is hoping the trend continues Sunday when the two teams face off in the season opener.
"Hopefully we'll have some success getting him down,'' Orakpo said, per the team's official website. "(But) he's a great quarterback. He's a guy who was born quarterback ready, born ready for this type of opportunity and I know he is going to be ready and I know his offensive line is going to be ready. It's going to be a great task for us."
Despite Sunday's game marking Winston's NFL regular-season debut, Orakpo said the Titans defense enters the game with a healthy respect for the first overall pick in last April's draft.
"He went No.1 for a reason, so we definitely can't take that lightly,'' Orakpo said. "He had a phenomenal college career and he has been throwing the ball all his life. We can't go in there with the mentality like, 'he is a young guy and he is going to make mistakes and is going to do this and that.' We have to go out there with a great game plan and play our defense and hopefully things go our way."
Orakpo, who was selected to three Pro Bowls during his time with the Washington Redskins, knows he was brought to Tennessee as a free agent for his ability to rush the quarterback. He said he's embracing the responsibility.
"Put the pressure on me, I don't care,'' Orakpo said. "We have to put pressure on (QBs) to be successful. We can't put our (secondary) out to dry. That's what it is all about. We want to get there with four….We don't want to be blitzing every play."
The 29-year-old, who has 40 career sacks, said he has high hopes for the Tennessee defense this season.
"You guys have seen a glimpse, you guys have seen just a taste of what we are capable of when we are on all cylinders," Orakpo sad. "Obviously we still have stuff to improve on, but I think we are ahead of schedule and I am excited about what we can do as a total defense. Overall, I think we are going to be just fine."
(h/t Tennessee Titans)