Titans getting burned by the long ball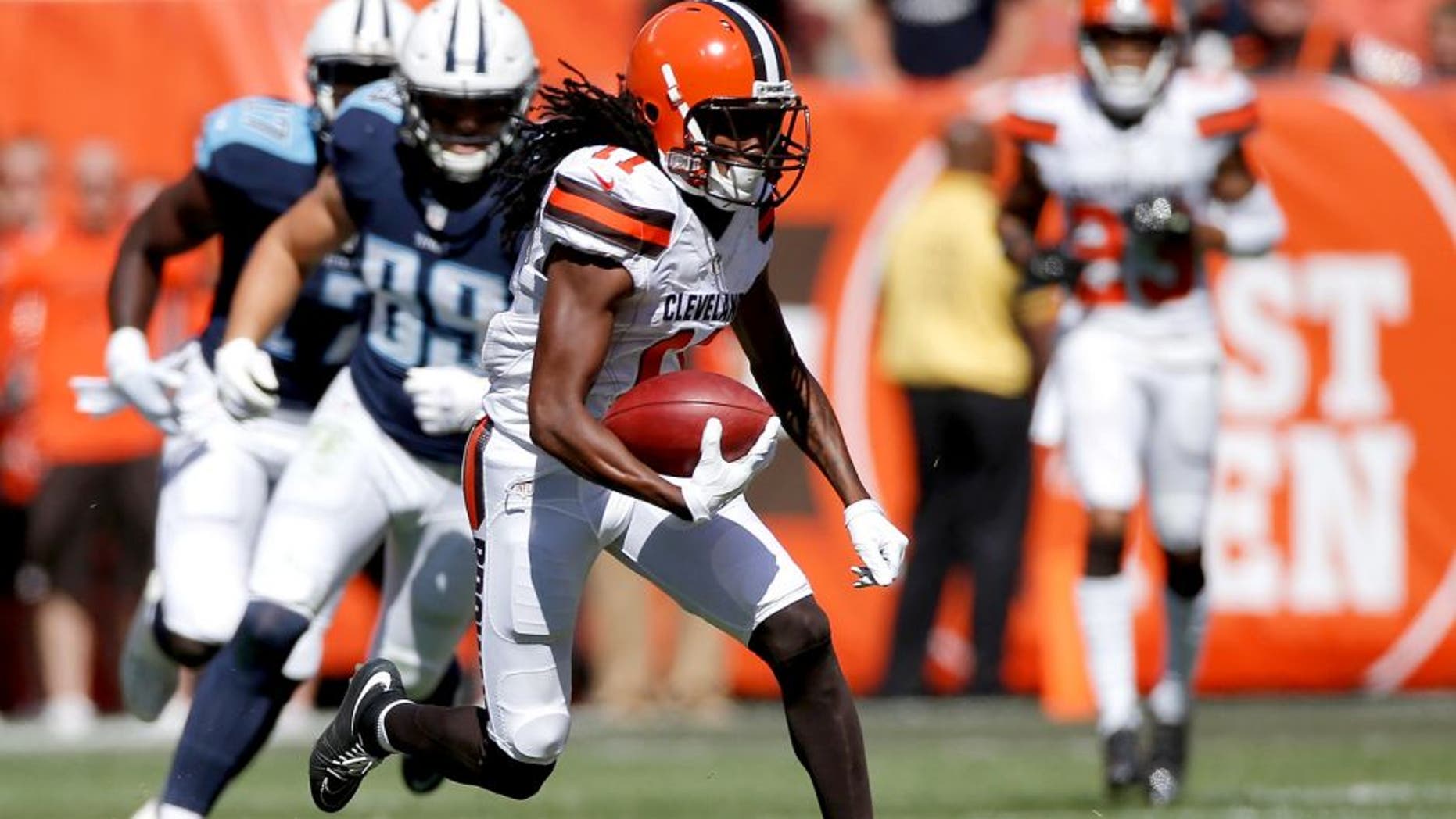 The Tennessee Titans' difficulty defending the long ball has become a recurring theme throughout the team's first three games.
The Titans' secondary has already surrendered four completions of more than 40 yards so far. That's the third-highest number in the league and an alarm number considering the team allowed nine such completions all of last season.
Week 1 against Tampa Bay, Tennessee's defensive backs allowed a 41-yard completion for a touchdown to tight end Austin Seferian-Jenkins. Week 2, Cleveland wide receiver Travis Benjamin torched the Titans on scoring plays of 60 and 50 yards.
Last Sunday agains the Colts, Indianapolis receiver T.Y. Hilton hauled in a 48-yard pass from quarterback Andrew Luck that led to a touchdown. The Titans also gave up a 35-yard touchdown to Colts rookie receiver Phillip Dorsett.
"We had guys there in both instances (against the Colts). We just didn't knock the ball away," Titans coach Ken Whisenhunt said, per the Tennesseean. "(Safety) Marqueston (Huff) turns around, he knocks it away, and (cornerback) Blidi (Wreh-Wilson) puts his hand up, he knocks it away."
Whisenhunt also said free safety Michael Griffin was supposed to provide help to Huff on the Dorsett touchdown.
"(Huff) does have help on that play deep," Whisenhunt said. "But I mean (Huff) has to play it better, too. It was a combination, a multiple fail there, which obviously, hurts."
While the number of deep completions thus far is cause for concern, the Titans should receive a boost with the return of cornerback Jason McCourty, who is expected to back after the bye this week. McCourty has been out after having groin surgery in late August.
"That will help," Whisenhunt said. "Certainly, to get another player of his caliber in our secondary will help us."