Titans debut jumbo backfield with DE Klug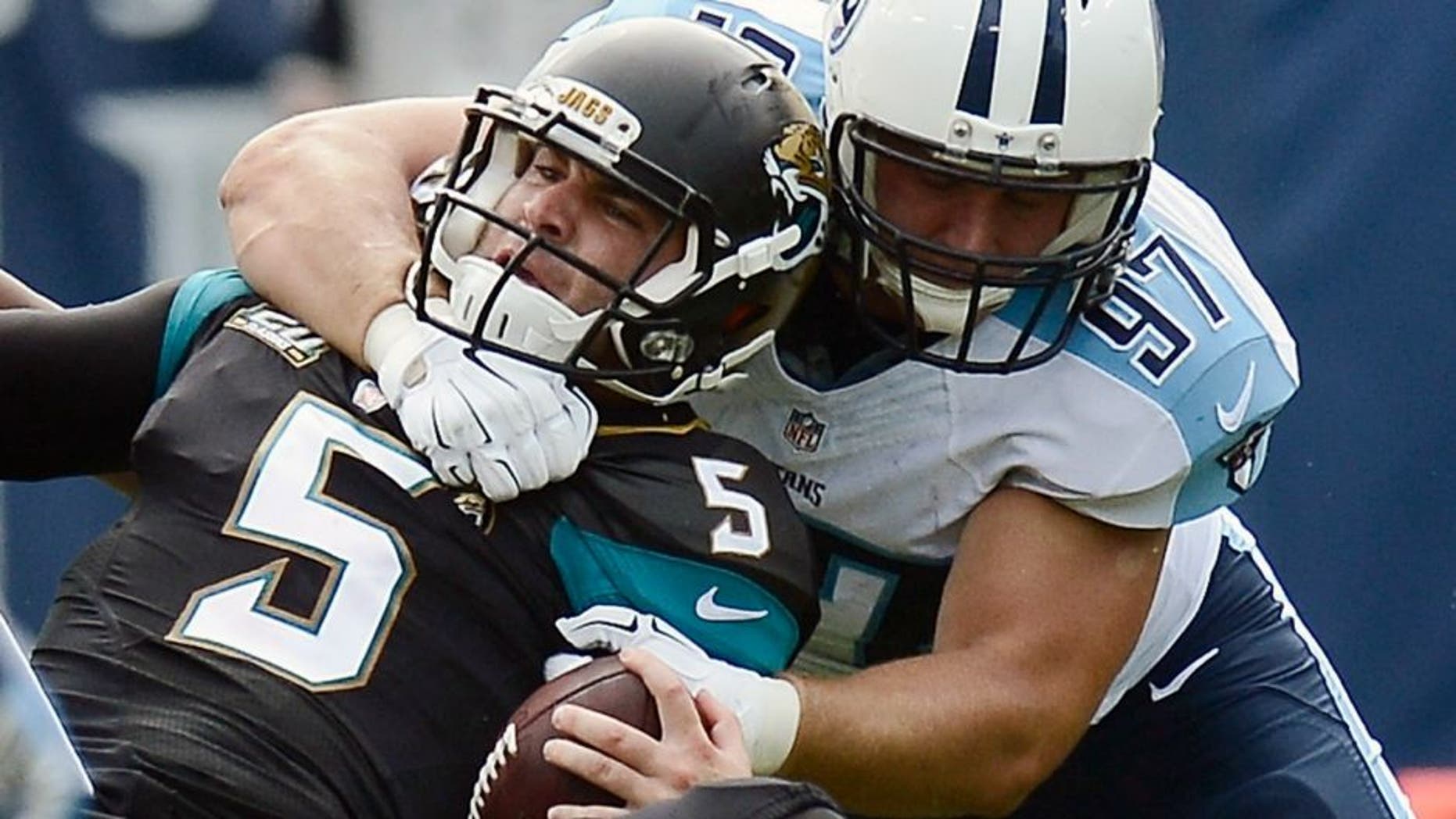 Tennessee Titans defensive end Karl Klug dabbled as a fullback last season, serving as a lead blocker on a touchdown run in Tennessee's 16-14 win over Jacksonville Oct. 12 and catching a pass for nine yards in the team's 36-7 loss to the New York Giants Dec. 7.
But the 27-year-old figured his days of lining up on offense were over when the team selected Jalston Fowler out of Alabama in the fourth round of this year's draft.
Much to his surprise though, the Titans unveiled a two-back formation at Wednesday's practice which featured the 6-foot-3, 278-pound Klug serving as lead blocker in a short-yardage situation for Fowler.
By pairing Klug with the 5-11, 254-pound Fowler, the Titans give themselves a pair of big men in the backfield. Klug said despite the size he brings to the position, he still has to approach it like a fullback would.
"We still have to stay low," Klug said, via the Tennessean. "Because if we're playing high, it don't really matter how big you are. You just have to stay low, and for me, I also have to keep my hands in. For Jalston, it's keep low and run everyone over."
Klug, in his fifth season out of Iowa, said he wasn't sure what the Titans new super-sized duo would call themselves.
"You'd have to go to (Fowler) on that because I'm not sure," Klug said. "I've never been big on nicknames."
(h/t The Tennessean)