Titans CB McCourty says he's ready to return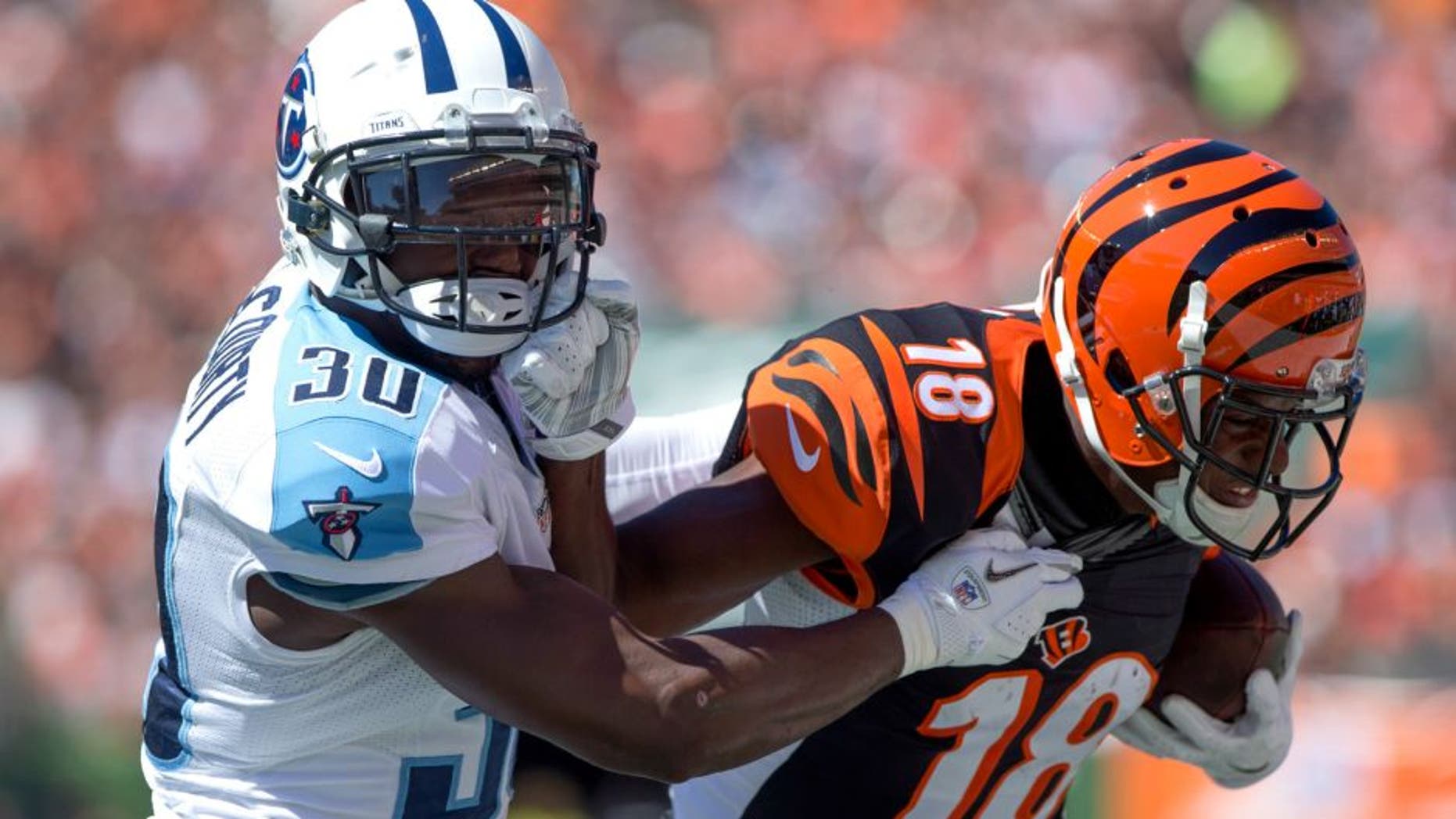 Injured Tennessee Titans cornerback Jason McCourty said Tuesday he plans to be back in the lineup for the team's next game.

The Titans have a bye this Sunday before facing the Buffalo Bills on Oct. 11. McCourty missed Tennessee's first three games after having groin surgery in late August.

"I'll be back after the bye,'' McCourty said, per the team's official website. "I'll be playing in the Buffalo game."

A seven-year veteran, McCourty practiced with the team leading up to last Sunday's game against the Indianapolis Colts, but was declared inactive.

"I think I will definitely (have some rust), but the time game time comes in won't matter,'' McCourty said. "Whatever reps I get in practice I'll continue to build and by the time that Buffalo game comes and I'm out there, I have to be ready to go. There will be no such thing as rust or injury or anything of that nature."

In other injury news, guard Chance Warmack, who sat out last Sunday's game after hurting his knee Week 2 against Cleveland, said he hopes to return after the bye as well.

"I am aiming for Buffalo,'' Warmack said. "I just have to get in my brace and see how it feels. Based on how I am feeling right now, I feel like I am heading in the right direction of where I need to be."