Time to celebrate Kawhi Leonard's top 10 plays from 2015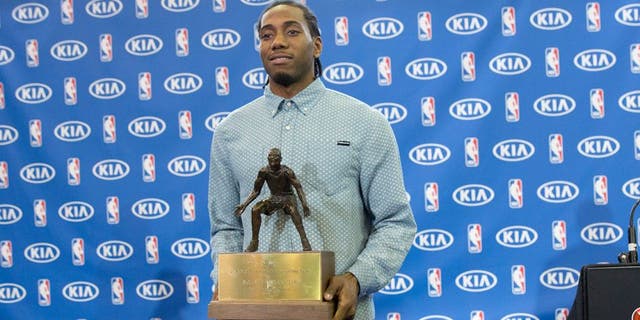 San Antonio Spurs forward Kawhi Leonard has quickly morphed into one of the world's very best players, and if 2015 was an unofficial coming out party, the future should terrify the rest of the NBA.
With the year coming to a close, here's a look back at the 10 most jaw-dropping plays this 24-year-old basketball menace was responsible for:
Leonard is averaging 20.8 points, 7.4 rebounds and 2.1 steals per game. He's fourth in PER, eighth in True Shooting and first in defensive rating. Leonard never turns the ball over and his accuracy beyond the arc is surreal.
There's no stopping the Spurs dynasty so long as this guy stays healthy, and chances are his trophy case is about to get even more crowded.