Tim Hudson hits home run, says he hasn't taken BP for 2 months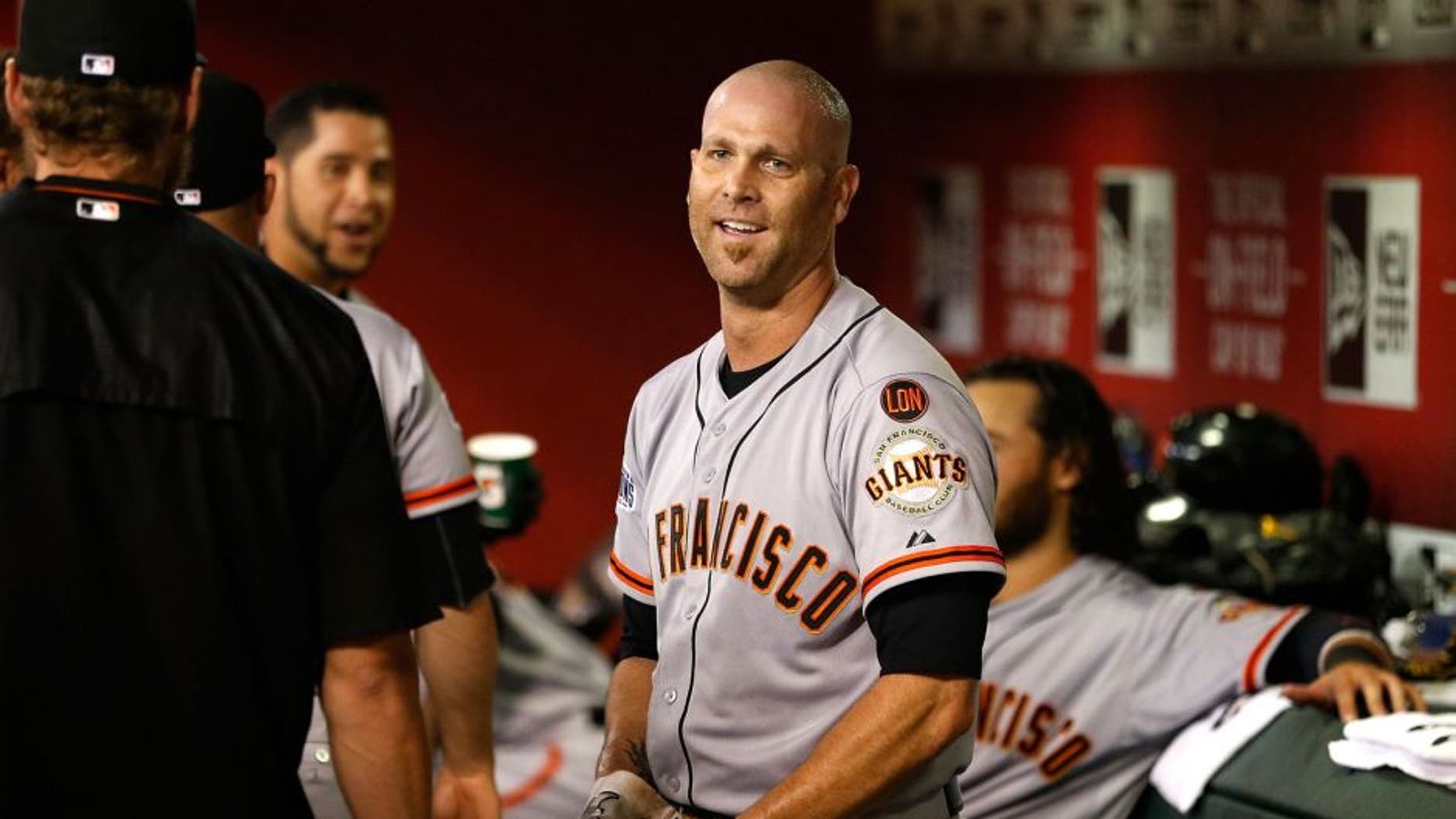 Tim Hudson won a crucial game for the Giants in his first start in over a month on Tuesday, which he achieved not only with a strong performance on the mound but with his bat as well.
Starting for the first time since July 26, Hudson delivered six solid innings for the flailing Giants on Tuesday, allowing one earned run on four hits while striking out four in San Francisco's 6-2 win over the Arizona Diamondbacks.
The 40-year-old righty also participated in a five-run rally in third inning, in which he hit back-to-back home runs with Gregor Blanco.
The solo blast was Hudson's fourth-career home run, but he assures he hasn't been training hard to go long fly before he retires after the current season.
"I don't think I've taken BP for two months," Hudson said. "BP's overrated, I think I've figured out."
Coincidentally Hudson was selected as a random participant for PED testing after the game, as reported by multiple outlets.
As the sun sets on his 17-year career, Hudson is cherishing his final outings.
"I felt like I was out there playing a game and having fun with it," Hudson said. "Tonight was a fun night for me, I'm not gonna lie. It was nice to go out and compete and make pitches."
Manager Bruce Bochy and Hudson's teammates were happy that Hudson put together a memorable performance in one of his last major-league starts.
"It just tells you about the man, how prepared he was. He did such a terrific job," Bochy said. "He's been so good through all of this, waiting for an opportunity. I know these guys are really happy for him, too. And then to hit a home run! He's had a lot of wins, a lot of great games, but at this stage to have that kind of night, it's really impressive and something that he'll remember."
(h/t San Jose Mercury News)