Tigers GM says there's probably no room on roster for son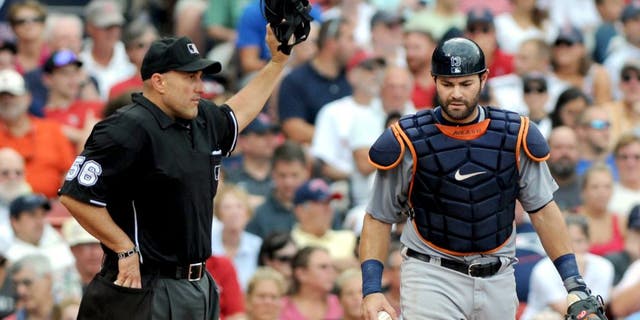 NEWYou can now listen to Fox News articles!
There's only so much a dad can do for a son sporting a .191 batting average in 2015, so it looks like Detroit Tigers catcher Alex Avila will be changing teams this offseason.
Tigers GM Al Avila told the Detroit Free Press it's probable the backup catcher won't return because of the team's situation at that position.
"Right now, (James) McCann is our starting catcher and (Bryan) Holaday is coming back, but is out of options," Al Avila said. "Basically, Holaday has to be our backup catcher or he's out of options."
Realistically, that leaves no room for Alex Avila, 28 years old and coming off a season in which he produced just four home runs and 13 runs batted in over 67 games to go along with a career-worst batting average.
Given that he carries a .242 career average and hits left-handed, the catcher is likely to attract interest in the free-agent market, even if it's at something less than the $5.4 million he made in 2015.
"But if you really look at most major-league clubs that have a right-handed hitting catcher, they're all looking for a left-handed catcher and that is probably one of the more difficult things to find in baseball," Al Avila told the paper.