Three runs is magic number for Twins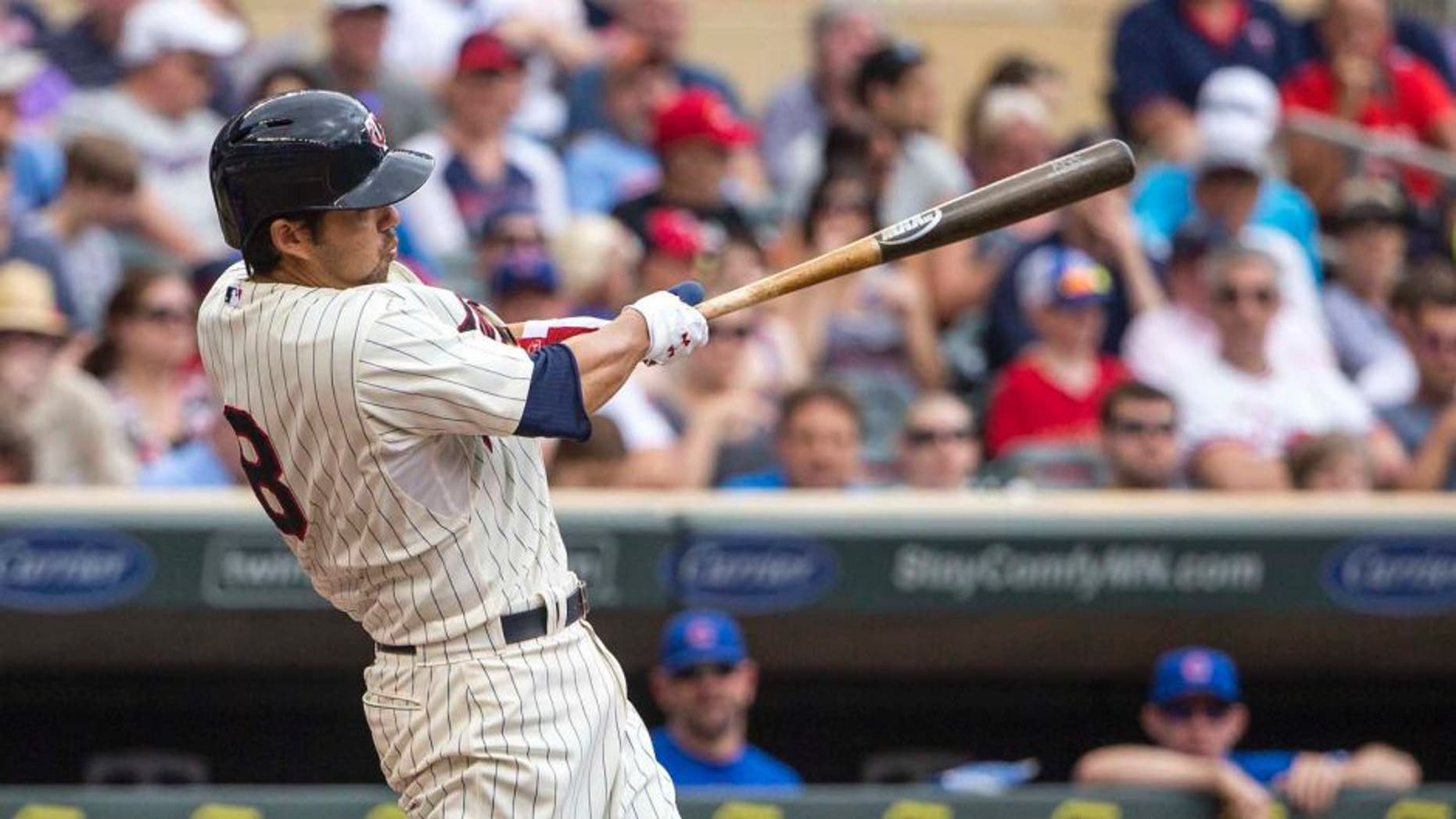 The Minnesota Twins hope recent history won't be repeating itself when the New York Yankees invade Target Field.
The Twins certainly have had their difficulties with New York over the years at home. And let's not even talk postseason, as the Yankees eliminated Minnesota in the divisional round in 2003, 2004, 2009 and 2010, the latter two being sweeps.
Of course, this is a very different Twins team this season. One key for Minnesota will be how many runs it can score.
Since July 4, Minnesota hasn't lost when scoring three or more runs -- however the Twins have yet to win when scoring two or fewer runs in that span as well.
Getting at least three runs in has been the key for the Twins all season.
Other notes:
-- Kurt Suzuki has struggled this season, but he has a .325 average since 2013 against American League East teams (51 for 157). That is the third-best mark (min. 150 plate appearances) in that span. Only Detroit's Miguel Cabrera (.359) and Chicago's Jose Abreu (.339) have done better.
-- Trevor Plouffe has three home runs in the last seven games. Plouffe had three home runs in his previous 43 games.
-- The Twins have 58 games this season in which they have issued two or fewer walks. Only the Nationals (59) have had more such games.
-- The Yankees have a +39 run differential in the first inning. That is the best differential in any inning for any major-league team.
-- Mark Teixeira has the highest slugging percentage against the Twins (.651) since 1961. Alex Rodriguez (.631) is third. The others: Jim Thome (.635), Fred Lynn (.625) and Albert Belle (.610).
Statistics courtesy STATS Inc.
Follow Dave Heller on Twitter