Three Hawks cleared for basketball activities to 'differing degrees'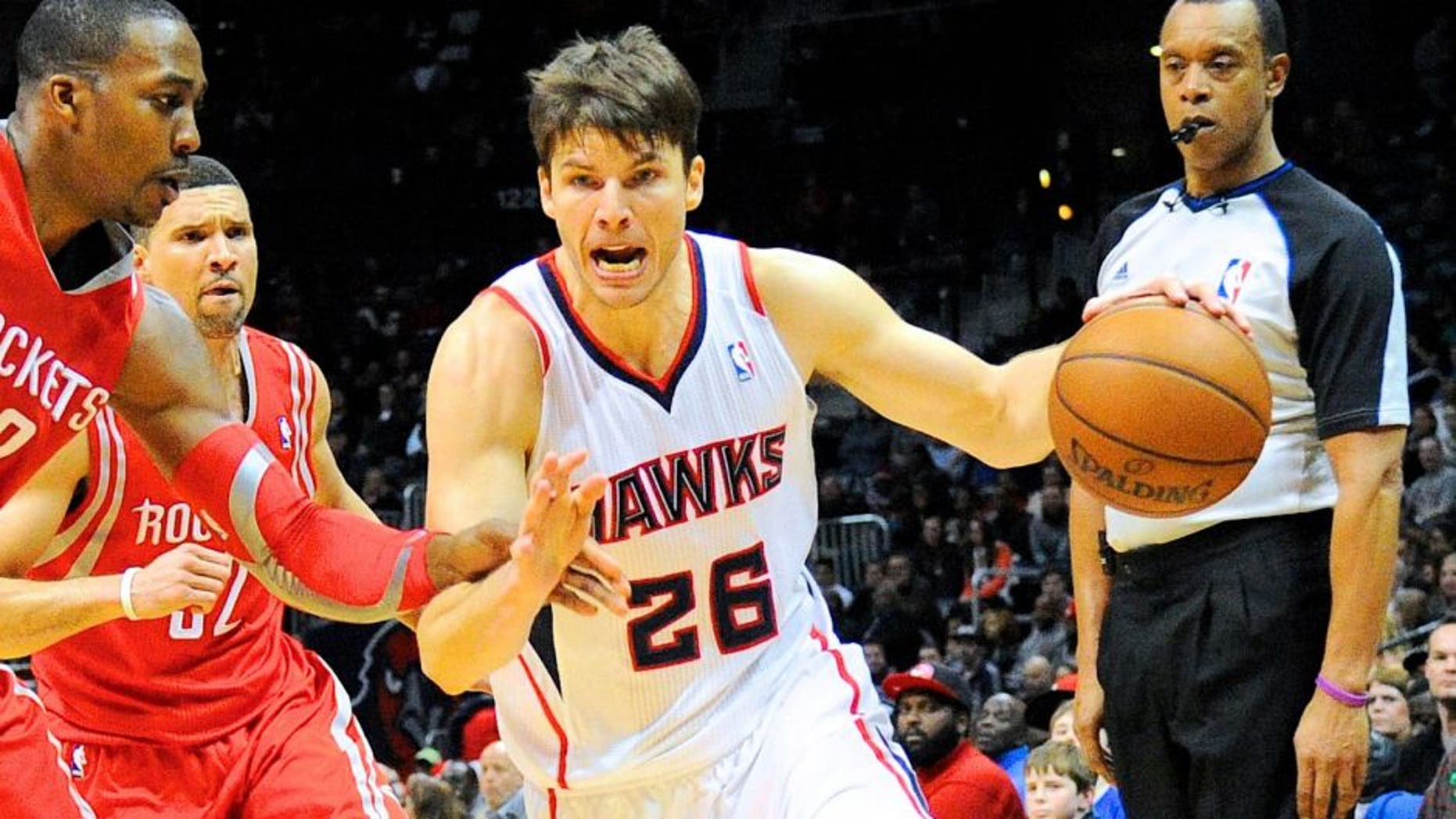 Atlanta Hawks players Kyle Korver, Thabo Sefolosha and Shelvin Mack have all been cleared to resume basketball activities "to differing degrees," according to head coach Mike Budenholzer.
"I would say, to differing degrees, they are doing basketball activities now," Budenholzer said, according to The Atlanta Journal-Constitution. "Whether it's some 2-on-2 or 3-on-3 between now and camp there is the potential for some 5-on-5 in a limited kind of way. But shooting, working out and doing those types of things, they are making good progress."
All three players had surgery within the last six months.
Sefolosha, who suffered a broken right fibula and ligament damage in an April in an incident with the police outside a New York nightclub, had surgery and missed the rest of the regular season and playoffs.
Korver (right ankle surgery) and Mack (right shoulder surgery) both got injured in the Eastern Conference finals. Korver also had loose bodies removed from his elbows.