Thomas goes from suspended to superior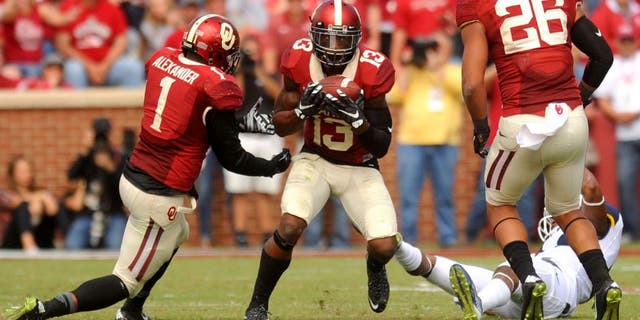 NEWYou can now listen to Fox News articles!
NORMAN, Okla. - Jordan Thomas got the game ball from coach Bob Stoops Saturday after the Sooners ran over West Virginia, 44-24.
That's quite an improvement from the game before when Thomas was suspended.
Thomas sat out the game against Tulsa because he violated a team rule. Stoops did not disclose what Thomas did. Thomas returned to the starting lineup against West Virginia and had two interceptions.
Stoops went on to say it was the first time he's given a game ball to a player who was suspended the previous game.
"Jordan had a chance to be really good," Stoops said. "He's learning. He's bigger than you think and now he's gaining more and more experience. I expect him to continue to improve and be really good."