This week's bowtie represents ... Rock CF Foundation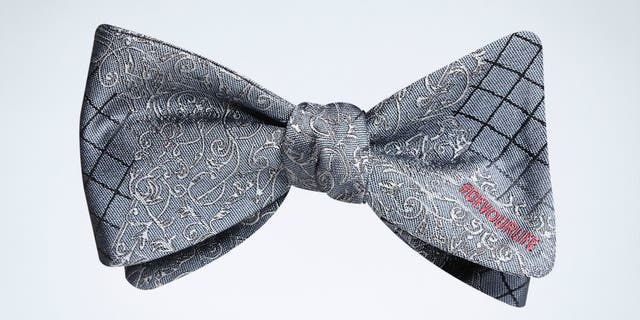 NEWYou can now listen to Fox News articles!
WHAT IT MEANS:
Rock CF funds life changing research initiatives, and using fitness, the arts, entertainment, and fashion to heighten awareness to ultimately improve the quality of life for patients living with cystic fibrosis.Emily Schaller, who founded Rock CF and is thriving with CF, is committed to rocking CF so hard that CF will one day stand for cure found.Rock CF empowers CF patients to take ownership of their health, inspire exercise as a form of treatment and fight each day with a positive approach.
Emily from Rock CF discovered BowTie cause after seeing Ken Rosenthal wear the ties on air, it was history from there!
Rock CFs message and logos are empowering to CF patients and supporters worldwide, putting the Rock in rock the bowtie!
HOW TO GET INVOLVED:
Website: www.letsrockcf.org
Facebook: www.facebook.com/letsrockcf
Twitter: www.twitter.com/rockcfem