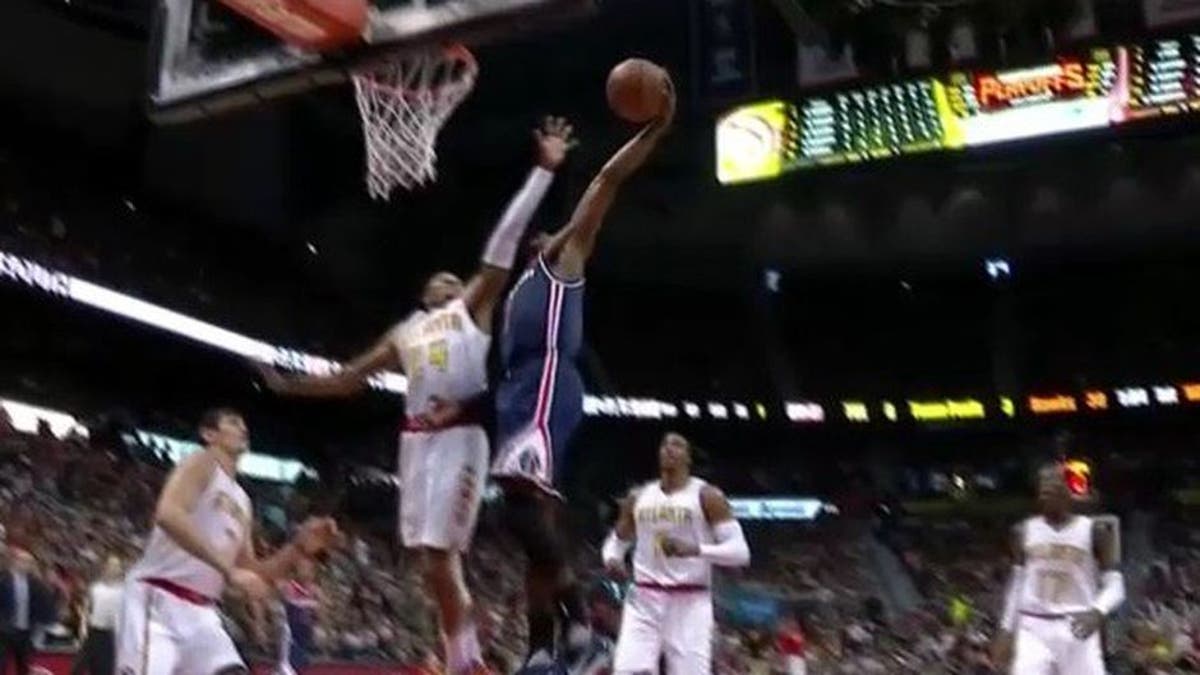 John Wall is the fastest ball-handler in the NBA a factthe Atlanta Hawks learned the hard way Saturday in the first quarter of Game 3.
Wall took an inbound pass off of a Hawks made basket, darted the length of the court, evaded Atlanta point guard Dennis Schroder with a ridiculous behind-the-back move, and finished his four-second outburst with an emphatic slam:
Here's another angle of the finish:
Haters will point out the Wizards still trailed by 23 points after the dunk, which is more important to them than any highlight.
Anyone who makes that pointis not your friend. Just enjoy the breathtaking spectacle for a moment.