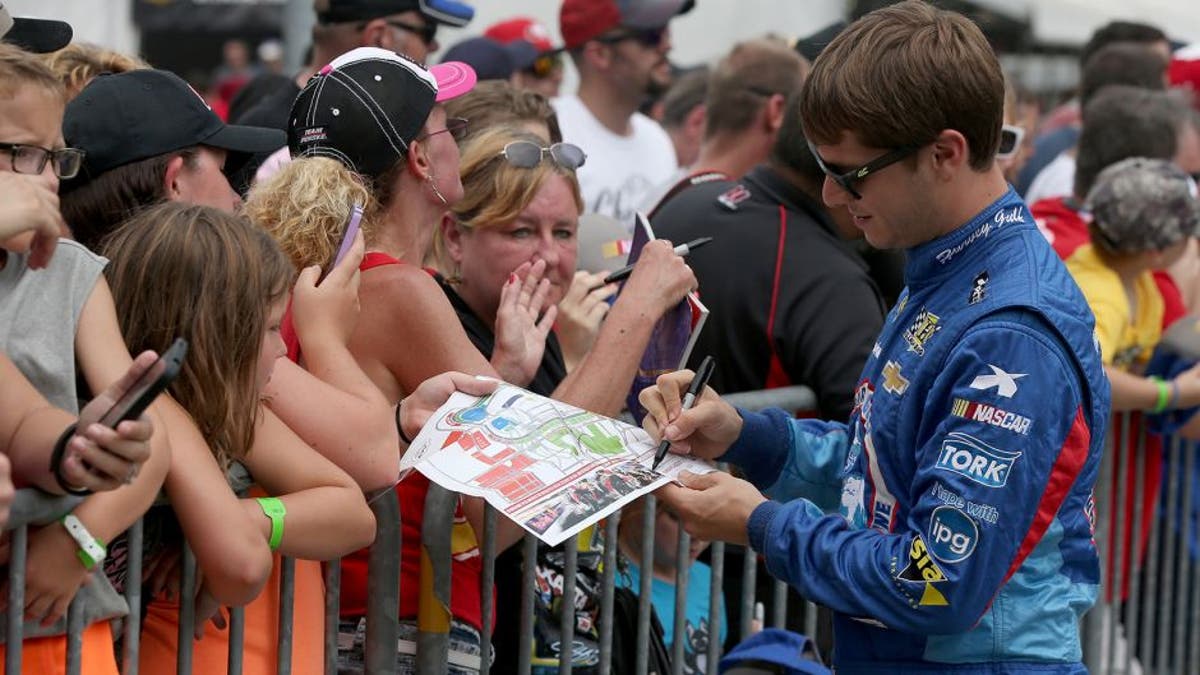 Imagine this. You hop in your car, drive 400 miles ... and drop 8 pounds from your body weight.
That's exactly what happened to Landon Cassill during Sunday's Brickyard 400 at Indianapolis Motor Speedway. Before the race, the driver of the No. 40 Chevrolet performed a "science experiment" to see how much weight he would lose.
Here are the results.