The simple fix MLB immediately must make to the new slide rules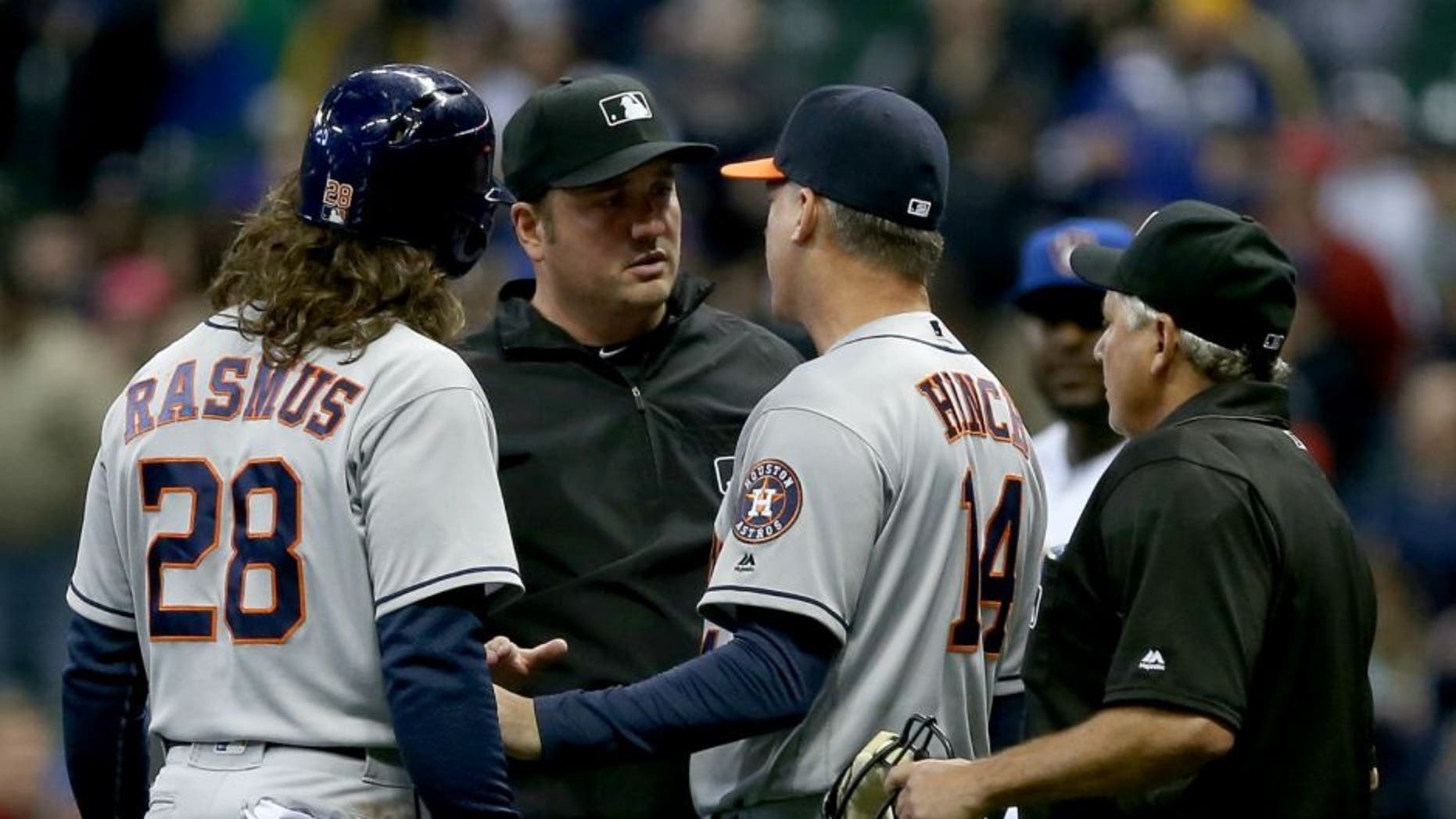 Proactive and progressive. These are the two best adjectives to describe Major League Baseball Commissioner Rob Manfred. In his second year leading our game, he needs to step in and make an immediate change to the disaster the new slide rules have become.
The new slide rules instituted this year were well-intentioned. After season-ending injuries in 2015 to Pirates shortstop Jung Ho Kang and then Mets shortstop Ruben Tejada, there was a call for change. Baseball wanted to protect its players and spare fans of seeing these awful injuries.
The MLB rules committee stepped in an attempt to protect middle infielders from destructive slides. And like so often happens, it went too far.
The game is now calling for "bona fide" slides into second base, and the outline for Rule 6.01(j) is simple. A bona fide slide occurs when the runner:
(1) begins his slide (i.e., makes contact with the ground) before reaching the base;
(2) is able and attempts to reach the base with his hand or foot;
(3) is able and attempts to remain on the base (except home plate) after completion of the slide; and
(4) slides within reach of the base without changing his pathway for the purpose of initiating contact with a fielder.
Six days into the season, we have seen two games end on this rule being violated, much to the dismay of the teams that have been found guilty.
The main culprit has been example (3), remaining on the base.
Whenever we use the phrase "spirit of the rule," we open up a potential never-ending vortex of mass confusion and interpretation. Asking runners to remain on the base, though, violates the spirit of rule 6.01(j). And quite frankly, it has been a unmitigated disaster.
This won't go away.
Yes, players need to adjust to rule changes as they become part of the games that they play for a living, but the adjustment is not so easy. Players understand that this rule was designed to protect middle infielders, just like Rule 6.01(i) was instituted to protect catchers. They can no longer make contact with infielders and catchers with any malicious intent.
What has been so awful to watch -- and what has been so frustrating for players who have been called for this violation in 2016 -- is that there was almost no contact with the middle infielder and there certainly wasn't any chance of injury. That is what the spirit of this rule was supposed to be about.
The fix is simple. Remove line (3) of 6.01(j). Someone had the idea. On paper it made sense. In reality it is a huge mess.
In one swift move, this whole thing is fixed. Middle infielders stay protected and players and won't be left standing with their hands on their head wondering what just happened.
It already cost the Blue Jays a likely win and the Astros a legitimate rally to potentially win a game. In the era of two wild-card teams where every game matters, that just can't happen.