The Redskins could be making a change at linebacker in Week 10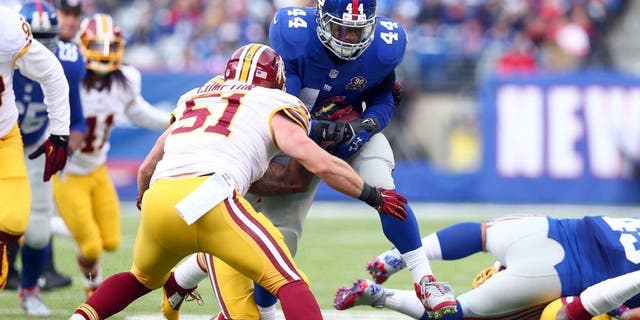 Redskins reserve linebacker Will Compton (51) could get an opportunity to start in Week 10. Brad Penner USA TODAY Sports
For the Washington Redskins, inside linebackers Perry Riley Jr. and Keenan Robinson have struggled all season, and now, head coach Jay Gruden is considering making a chance ahead of Week 10.
"Will Compton is going to play a lot," Gruden said to reporters, per The Washington Post. "We're waiting to see how Keenan is going to do with his injuries and all that stuff, but we anticipate Will playing a lot."
It's unclear if Compton will replace Riley or Robinson, or just spell both of them, but you can expect to see the second year inside linebacker out there more than he has been all season long. Compton has 22 tackles in 2015 on limited snaps.
"At times it does [stink] because you want to help the team as much as you can," said Compton of his role as a reserve linebacker. "You want to help the team win, but you control what you can control. That's what I always try to tell myself. That stuff is out of my control and if I let it affect me, my psyche and all those things like that when I go out on the field, then I won't be able to perform at my best."
Compton may finally get his shot in Week 10 as the Redskins get set to host the Saints.