The Raptors lost by 31 but still don't think Cavaliers are a 'super team'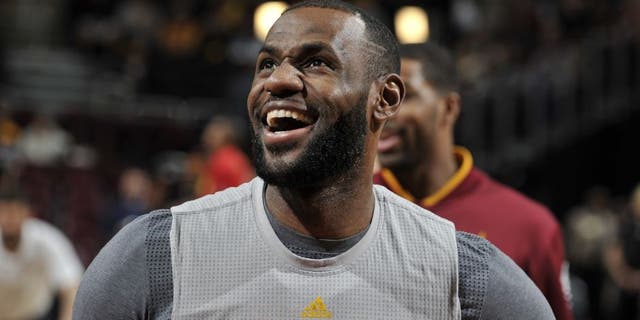 NEWYou can now listen to Fox News articles!
The Toronto Raptors were crushed by 31 points against a refreshed Cleveland Cavaliers squad that looked unbeatable on Tuesday night. Precisely zero people were surprised by the outcome. LeBron James was unstoppable and Toronto badly missed starting center Jonas Valanciunas, who's out with an ankle injury. Cleveland lived in the restricted area, shooting a ridiculous 25-of-30 right around the basket.
Afterward, Raptors reserve Terrence Ross didn't seem all that concerned with the outcome. And, well, that's strange because he should be (via cleveland.com):
"We beat them [in the regular season], so we don't feel like we have anything to fear like they're a super team or anything," Terrence Ross told cleveland.com. "But we're just going out there to play our game and compete."
The fourth-year guard said moments before the game that he found solace in the knowledge that they took down the reigning Eastern champs twice in the three meetings during the course of the season.
"It just gives you the confidence that you can play with anybody," he said. "We're here for a reason and we're going to play to the best of our abilities."
The Cavaliers have yet to lose a playoff game. They boast the best offense and highest net rating in the postseason, too. LeBron is a sea monster, Kevin Love looks like the best stretch-four in the world and Kyrie Irving is unguardable.
Their role players are hitting shots, playing terrific defense and moving the ball. There's no wasted motion on this team, no excess fat or perceived weakness. Sure, the defense can probably stand to improve, particular with regards to rim protection, but any criticism of how they've played thus far can only be viewed as nitpicking.
Toronto may win a game. It's possible. But in all likelihood it'll be snuffed out by a team that's motivated to achieve all they couldn't one year ago. The Cavs were overshadowed by the Golden State Warriors and San Antonio Spurs all year long, but right now, when it matters, they're the definition of a super team.