The kid turns 21: Correa's family in town for his birthday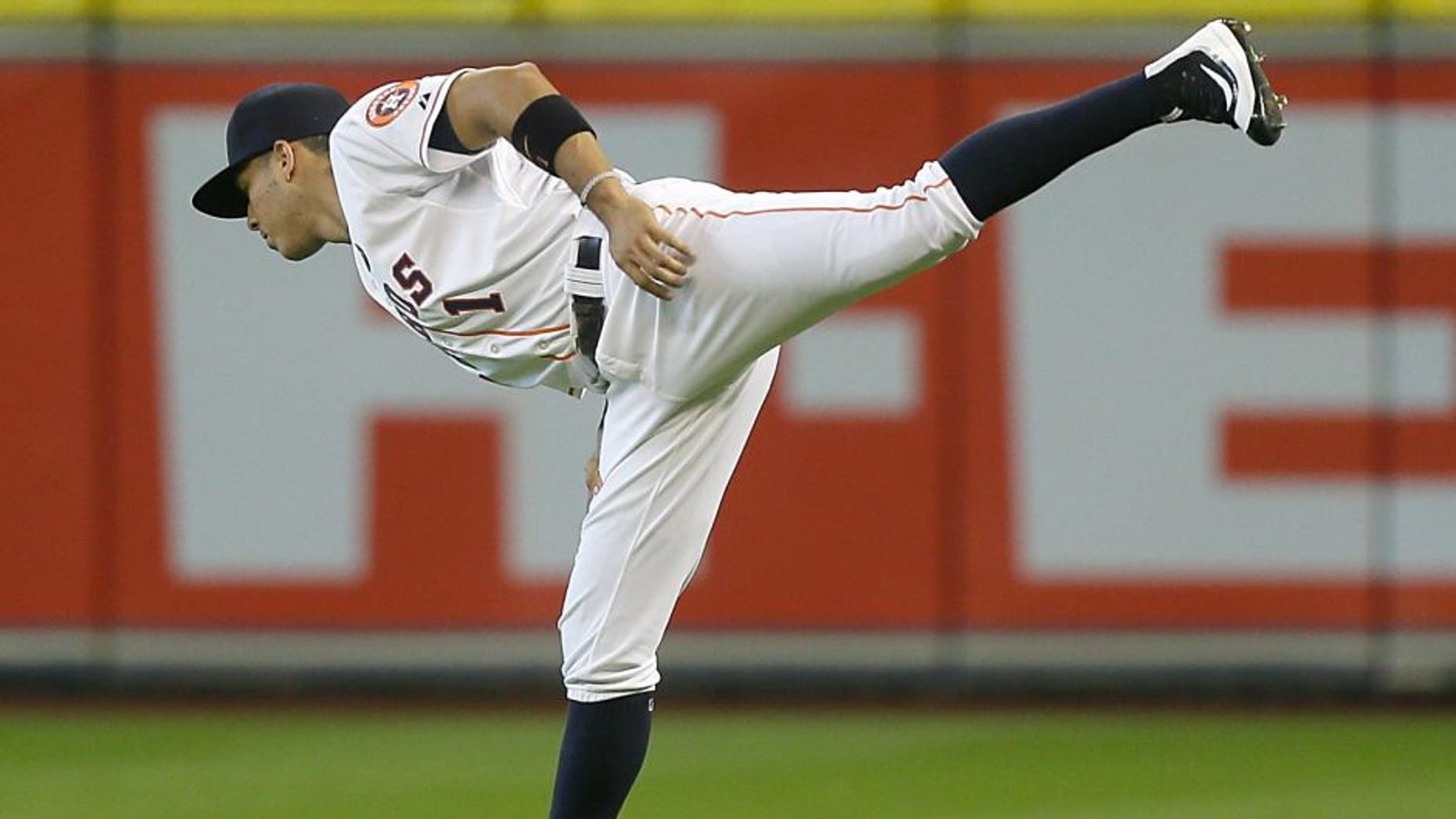 Houston Astros phenom Carlos Correa can no longer be referred to using the phrase '20-year-old', as he celebrates his 21st birthday on Tuesday.
Correa, still one of the youngest players in the game making an undeniable impact on his club, told Jose de Jesus Ortiz of the Houston Chronicle that he doesn't really think of the birthday as anything special...but he still has plans nonetheless.
"I'm going to celebrate it with my family," Correa said to Jose de Jesus Ortiz of the Houston Chronicle. "To me it's just another year. The fact that this is my first year in the big leagues it makes it more interesting. I'll see what surprises my birthday brings me. I'll wait to see what surprises are ahead."
It seems inevitable that his Astros teammates will do something to shower him with attention for his birthday, considering all he does for them. Recently, he made special t-shirts for the whole team paying tribute to his 'Showrrea' nickname, and he seems to be very well-liked throughout the organization.
He also hit a big home run in the Astros' 6-3 win over the Los Angeles Angels on Monday night, a victory that pulled Houston to within a game of the first-place Texas Rangers and improved their record to 80-71.