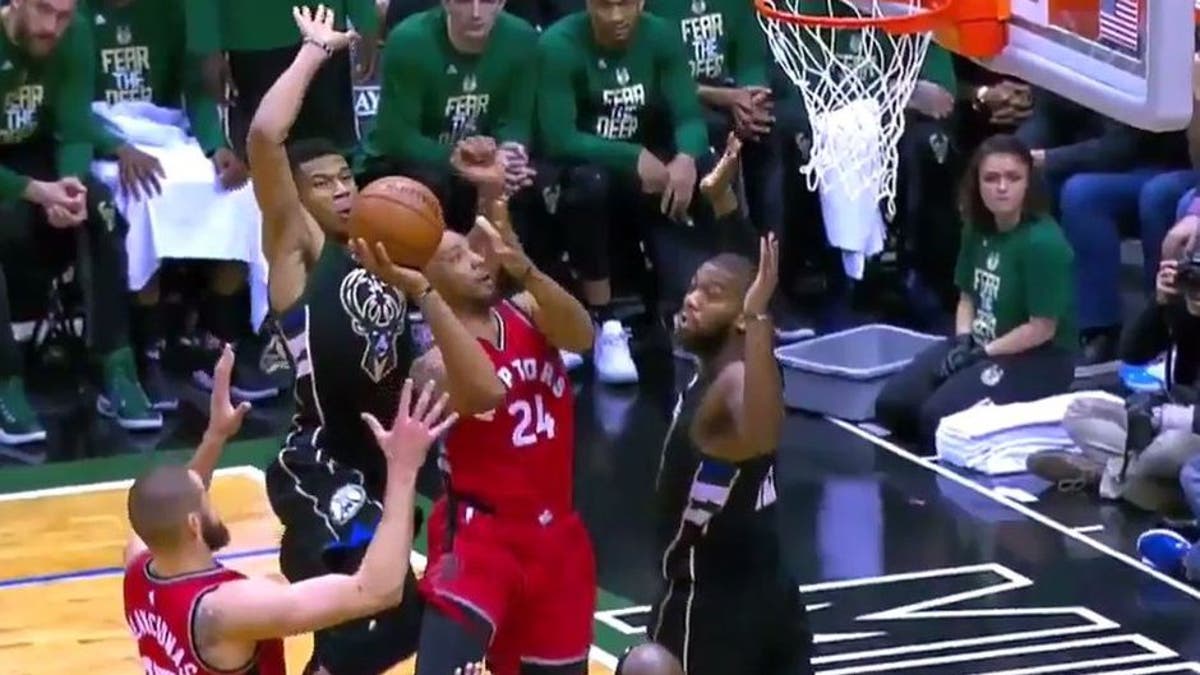 The Milwaukee Bucks trounced, crushed and thoroughly embarrassed the Toronto Raptors on Thursday night, going so far as to play the "Barney the Dinosaur" theme song during Toronto's player introductions:
And if therewas one play that encapsulated Milwaukee's 104-77 Game 3 beatdown, it was Giannis Antetokounmpo rejecting a layup from behind with his elbow.
Yes, his elbow.
The Bucks have a 2-1 series lead. Game 4 is Saturday.