The Audible: Louisville is running a rogue athletic department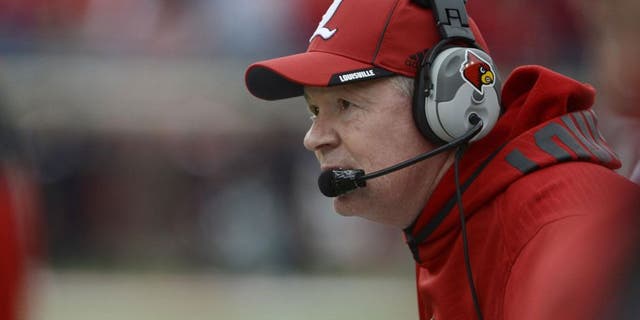 NEWYou can now listen to Fox News articles!
On a new episode of The Audible, ESPN's Brett McMurphy joins Bruce Feldman and Stewart Mandel to discuss the possibility of Louisville athletic director Tom Jurich being targeted to be the new AD at Texas.
The problem?
From hiring Bobby Petrino to accepting questionable transfers to the alleged sex scandal with the men's basketball team, Jurich is overseeing what's become a rogue athletic department.
Click on the embedded player above to listen to the clip. You can also get every episode of The Audible delivered to you by subscribing on iTunes.
FULL PODCAST: Ohio State doesn't deserve to be anywhere in the top 10