Texas defensive backs coach Chris Vaughn let go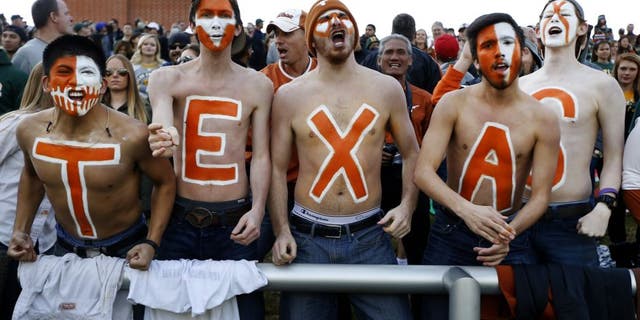 Defensive backs coach Chris Vaughn is out at Texas. Head coach Charlie Strong confirmed his departure on Thursday, saying that Vaughn's contract will not be renewed.
"Chris did a tremendous job for us," Strong said. "He's a terrific football coach and a great person. However, circumstances have put us in a position that we are going to part ways."
The Austin American-Statesman, citing two anonymous sources tied to Texas, reported that UT is parting ways with Vaughn due to his alleged involvement with the NCAA's investigation of Ole Miss.
Before coaching at Texas, Vaughn had worked at Memphis and was at Ole Miss from 2008 to 2011.