Texans long snapper Jon Weeks named to Pro Bowl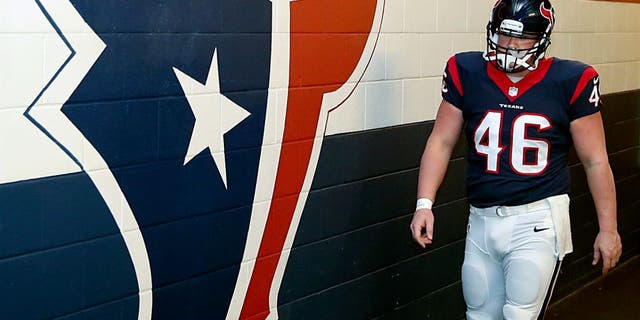 Jon Weeks plays one of the most anonymous positions in football, but Tuesday the Houston Texans long snapper received some well-deserved recognition when he was named to Pro Bowl.
Weeks, who was selected by Green Bay Packers head coach Mike McCarthy and his staff, will join teammate DeAndre Hopkins in Honolulu for the Jan. 31 all-star game. Houston star defensive end J.J. Watt was selected as well, but will miss the game after having groin surgery on Jan. 12.
A six-year veteran, Weeks served as Houston's long snapper on extra points, field goals and punts and had a career-high eight tackles on special teams, along with a fumble recovery.
This will be Weeks' first Pro Bowl appearance.