Texans keeping calm amid 0-2 start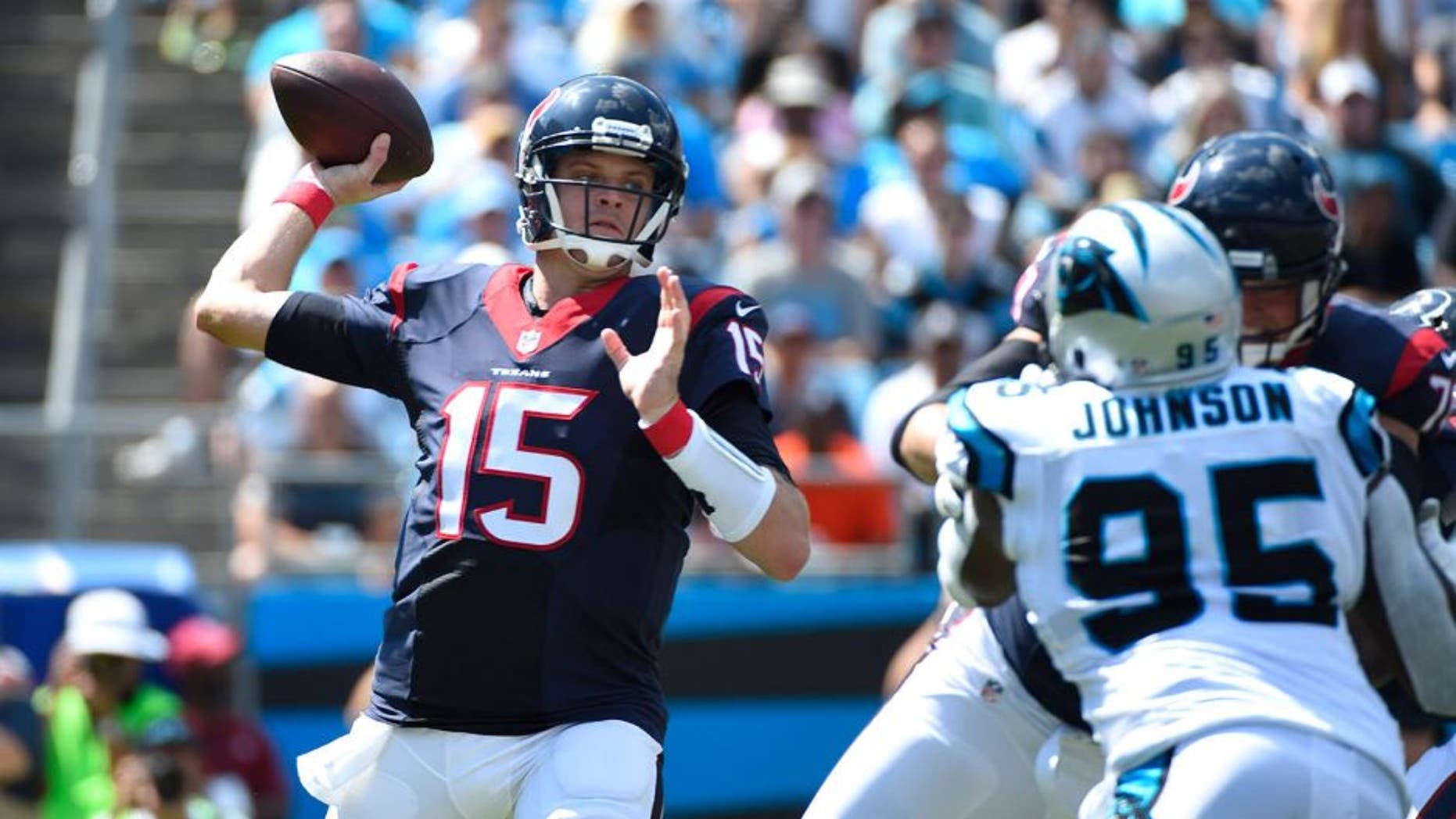 Despite an 0-2 start to the season, the Houston Texans aren't overreacting.
In the wake of Sunday's 24-17 loss to the Carolina Panthers, Houston players said plenty of time remains to fix the team's problems.
"No time to panic at all," wide receiver Nate Washington said, per the Houston Chronicle. "It's still early in the season. I think we'll be okay."
The Texans have already dealt with a change at quarterback and their offensive line has been hit with injuries, among other issues, this year.
"It's a long season," wide receiver Cecil Shorts said. "We've got 14 games left. You don't want to start 0-2. Nobody does. We've got to watch film, see what we can do better and improve from there.
"Nobody wants to start this way. At the same time, we're very confident in ourselves. We understand there are 14 games left. We have lot of veterans in this room who understand that. We'll be fine moving forward. We've got to get things going quickly."
As the team looks ahead to Week 3 against the Tampa Bay Buccaneers, head coach Bill O'Brien stressed a collective effort is necessary, but the opportunity remains to turn things around quickly.
"I just told the guys in the locker room we have to stick together and everyone has to do their job a little bit better," O'Brien said. "Coaches got to coach better and players have to play better. I've been around plenty of teams that started off with two tough losses and came back and had good seasons."
(h/t Houston Chronicle)