Teams have control of their own tires and it could play into the outcome of Sunday's race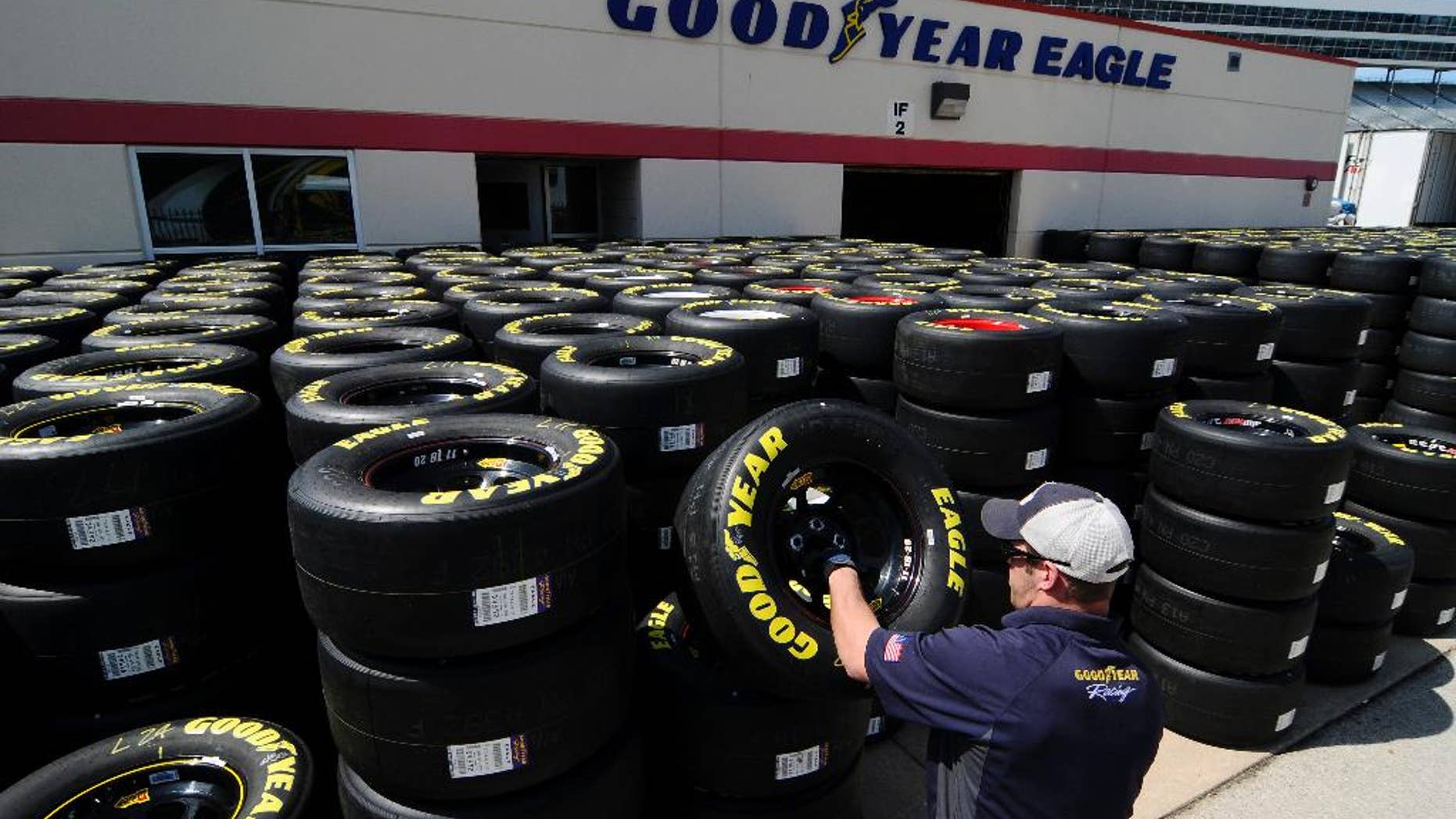 FORT WORTH, Texas – Tires remained the hot topic at Texas Motor Speedway, where NASCAR and Goodyear took the unprecedented step of discussing the compound selected for Sunday's race before a single lap had been turned.
Goodyear's multi-zone tread tire is making its season debut at Texas, where speeds inched toward 200 mph in Friday's opening practice session.
A handful of drivers publicly worried about tire wear and durability on Texas' high banks.
The concern comes two races after a flurry of left-side tire failures at California led many drivers to question Goodyear's product and preparation.