Teammates shocked to see Big Ben go down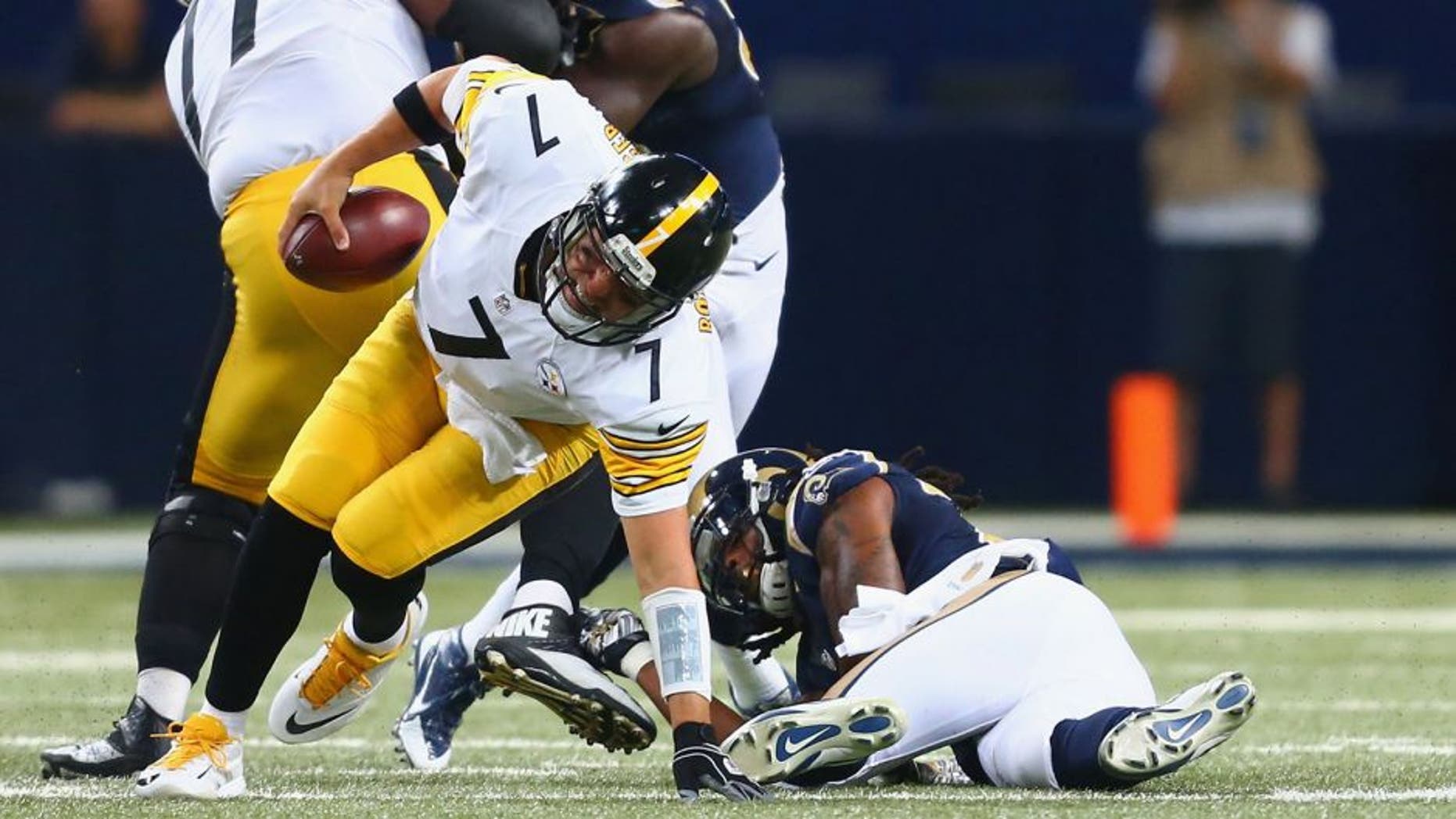 The Pittsburgh Steelers weren't able to celebrate after their 12-6 win over the St. Louis Rams on Sunday after seeing their quarterback and leader carted off the field with a knee injury.
The initial timetable has Roethlisberger missing 4-to-6 weeks with a sprained MCL and a bone bruise in his knee. The Steelers may have caught a break since it looked like it could have been much worse.
"It's always disheartening when your leader takes a fall and goes down," said receiver Antonio Brown via Steelers.com. "I've never seen him down so it was a little shocking."
"Obviously my prayers and thoughts are with him," said running back Le'Veon Bell, who returned from a two-game suspension on Sunday. "I hope the best for him, but it obviously sucks. I know how it feels to be hurt and not out there with your team."
Backup quarterback Michael Vick, who finished 5 of 6 for 38 yards in relief of Roethlisberger, is hoping he can keep the Steelers afloat until Roethlisberger returns. Vick's first game will come on a short week against the division rival Ravens.
"I spoke to him at the locker when we got into the locker room and we talked, and he congratulated me," Vick said. "My concern is his health and how he's doing. Ben's a great guy. He's the guy that we all look up to in this locker room. He's the centerpiece. I was brought here for a reason, so I have to hold it down until No. 7 gets back."