Team owner Hendrick hopeful Earnhardt returns at Brickyard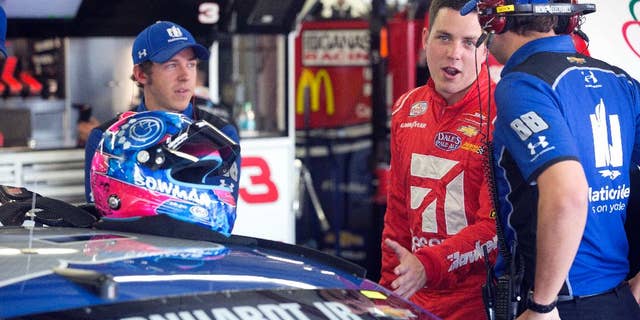 NEWYou can now listen to Fox News articles!
LOUDON, N.H. – Team owner Rick Hendrick says he does not think the concussion symptoms that sidelined Dale Earnhardt Jr. are career threatening. Hendrick hopes to have NASCAR's most popular driver back in the car next week at the Brickyard.
Earnhardt sat out Sunday's race at New Hampshire Motor Speedway because he was not cleared to race. Alex Bowman drove the No. 88 Chevrolet on Sunday.
Four-time NASCAR champion Jeff Gordon will come out of retirement and drive the 88 next week at Indianapolis Motor Speedway if Earnhardt does not return. Hendrick says Gordon will likely remain in the car should Earnhardt need an extended absence.
Earnhardt will have more tests early this week. Hendrick Motorsports will likely make a decision on Earnhardt's availability on Wednesday.
Hendrick says Gordon thought he was kidding when he made the offer to potentially replace Earnhardt.