Taylor Lewan wants to see Titans continue their 'chippiness'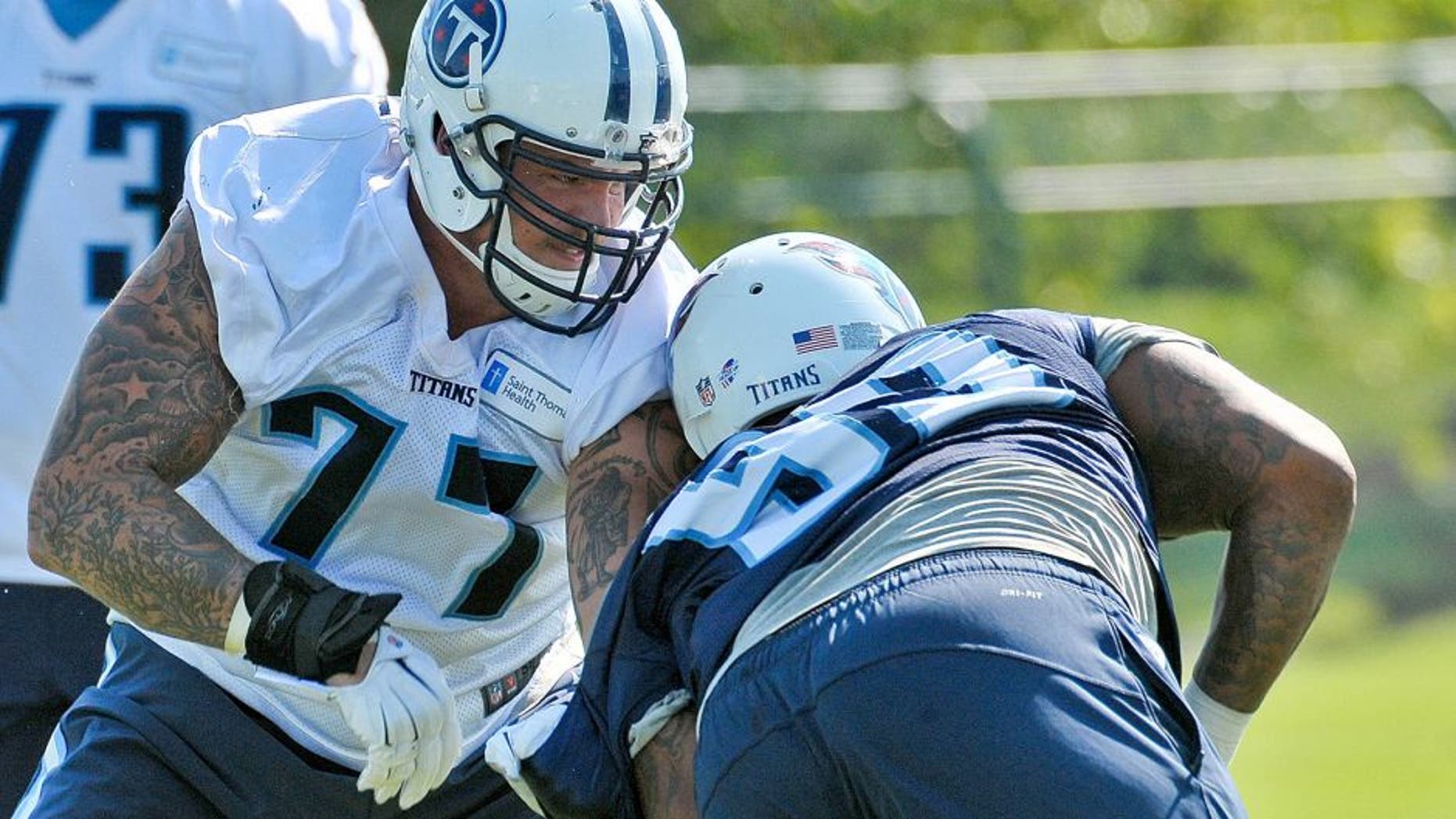 After a strong performance by a revamped offensive line in Sunday's preseason win over the St. Louis Rams, Tennessee Titans left tackle says he wants to see more of the same attitude and effectiveness in Friday's game against the Kansas City Chiefs and beyond.
"It was a beautiful thing to see the chippiness from our offensive line," Lewan said, per the Tennessean. "Guys were getting at it and I just love that.
"If we can keep this and kind of make it our identity -- being a chippy, gritty offensive line and offense -- I'm just excited about the opportunity we have."
With Byron Bell starting at left guard and rookie Jeremiah Poutasi starting at right tackle, the Tennessee line helped spring running back Bishop Sankey for runs of 18 and 19 yards.
"When you see the running back 15 yards downfield, you know you're doing some good things," Bell said. "We want to run the ball. If you can't run the ball, you can't play in the National Football League."
According to the team's website, head coach Ken Whisenhunt has indicated the same group is likely to start Friday against the Chiefs. Based on their performance agains the Rams, Bells sees good things ahead.
"We were moving guys off the line," Bell said. "We're only going to get better from here. We had some explosive plays."
(h/t The Tennessean)