Taking a closer look at the Boston Celtics' stacked backcourt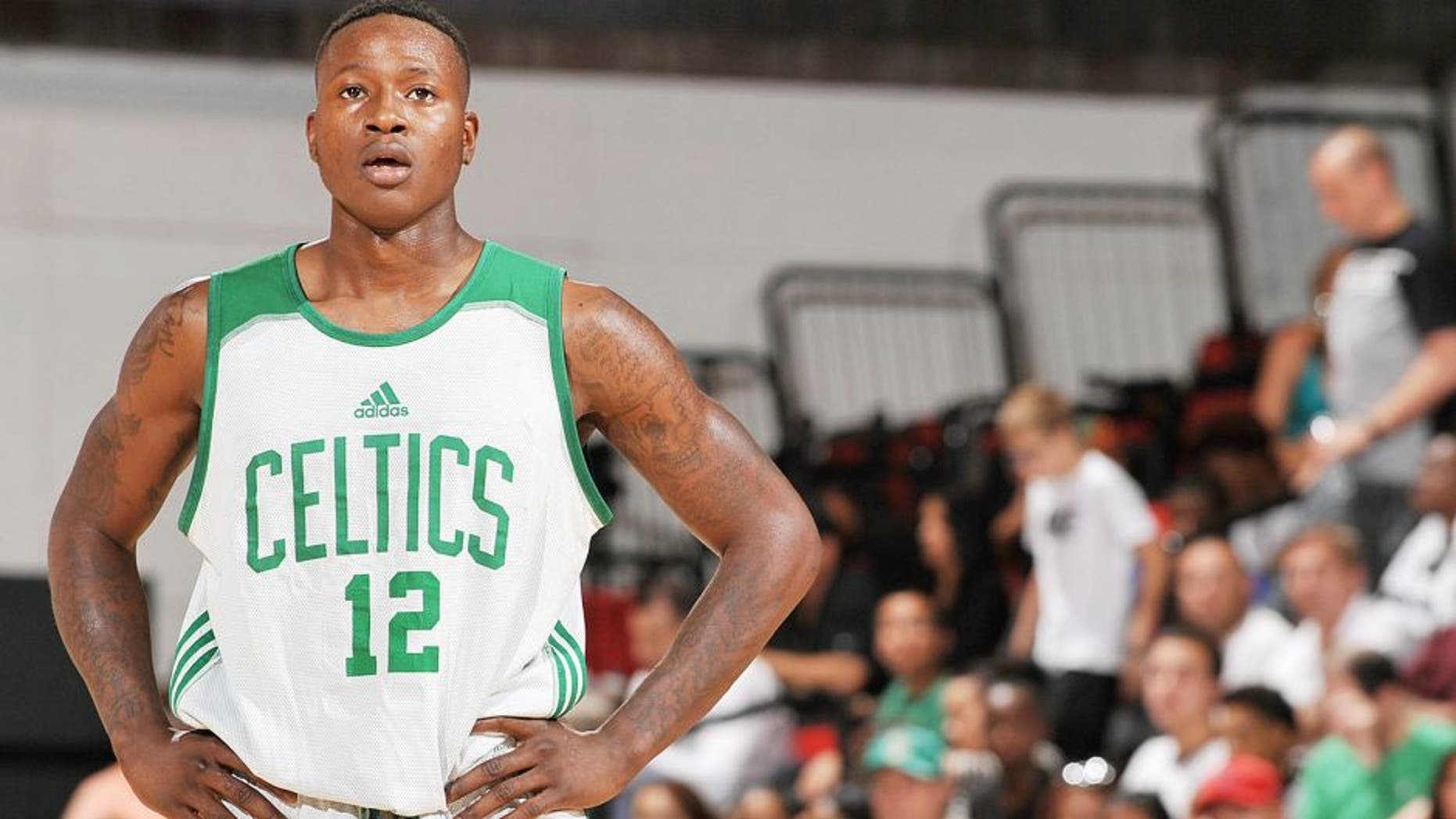 The Boston Celtics have a loaded backcourt. Marcus Smart, Terry Rozier, R.J. Hunter, James Young, Isaiah Thomas, Evan Turner and Avery Bradley will all battle for minutes, with a couple (likely Rozier and either Hunter or Young) spending time in the D-League. Zoran Dragic is also technically on the roster, but he isn't probable to make the team.
It's a tricky problem for Brad Stevens to work through, but each guy has his own skill-set which makes keeping all of them around worthwhile. Here's more on Boston's backcourt, and how all these puzzle pieces fit, per Hoops Habit:
"Thomas, Bradley, Turner, and Smart will be the biggest contributors from the backcourt for the upcoming season, but that does not mean that other players in the backcourt will not contribute. The Celtics need shooting, so look for the coach Stevens to call upon players like Hunter and Young for sharpshooting off the bench. The backcourt might be a little overloaded, but the team certainly has a lot of depth in case someone goes down."
Injuries are one part of a long season that Boston has clearly accounted for. If Smart or Bradley gets hurt, they have Rozier to step in. Young and Hunter have similar strengths and weaknesses, as do Turner and Thomas (the former posing as a less efficient version of the latter).
There's no star here (yet), but the Celtics have some nice pieces to play with, particularly if another team gets desperate for a point guard.
(h/t: Hoops Habit)