Take your pick: 2015 Wild Card Game expert predictions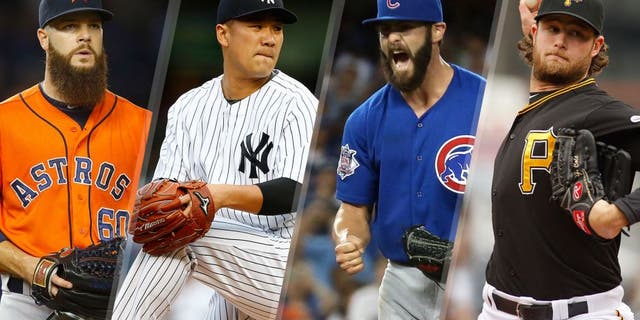 NEWYou can now listen to Fox News articles!
After six months of regular-season play and more than 2,000 baseball games in the books, it's time for the 2015 postseason. Our MLB experts will be making their predictions and picking their winners for every series this October, starting right here with the Wild Card Games. Once the field is set for the Divisional Series, they'll pick the rest of the way through the World Series.
But first ... Tuesday, the Yankees host the Astros for the opportunity to play the Royals in the ALDS. Wednesday, the Cubs visit the Pirates with the winner moving on to play the Cardinals in the NLDS.
The two matchups feature three teams that have been absent from the playoffs for at least the past two years. The Yankees last made an appearance in 2012, when they were swept by the Tigers in the ALCS. The Astros haven't been dancing since 2005, when they were swept by the White Sox in the World Series. The Pirates make their third straight Wild Card Game appearance after last year's disappointing loss to Madison Bumgarner and the eventual World Series champion Giants. And the Cubs make it back for the first time since 2008, when they were booted by the Dodgers in three games.
All four team's aces will take the mound in what figures to be an exciting start to this year's playoffs.
So who do we think moves on? Our experts let you know in the table below.
Series Ken
Rosenthal Jon
Morosi Rob
Neyer CJ
Nitkowski AL WCG over over over over ALDS TBD TBD TBD TBD ALCS TBD TBD TBD TBD NL WCG over over over over NLDS TBD TBD TBD TBD NLCS TBD TBD TBD TBD World Series TBD TBD TBD TBD MVP TBD TBD TBD TBD