T.J. Yeldon emerges as three-down back for Jags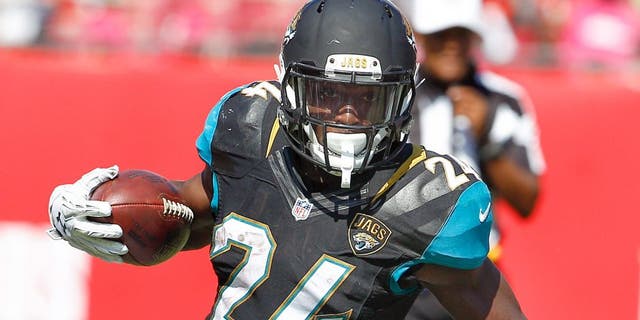 Entering this season, the expectation was it would take some time before Jacksonville Jaguars rookie running back T.J. Yeldon developed into an every-down back.

Seven games into the season, Yeldon has proven he's ready for the role right now, with the Jaguars crediting his pass-blocking skills for helping him remain on the field.

Jacksonville offensive coordinator Greg Olson said the scouting reports on Yeldon coming out of the University of Alabama indicated his pass protection skills would need work. The team quickly learned that wasn't the case.

"Coming out the evaluations of him is that he may not be a full-time back and especially in terms of his pass protection that he may not be able to handle the linebackers at this level," Olson said, per ESPN. "He's a guy that's been able to handle the load. We were going into the season thinking that he may not be our third-down back. Again, he proved that he can handle that responsibility and he's done well."

The Jaguars second-round pick in 2015, Yeldon is the team's leading rusher with 406 yards.

He'll look to continue his strong play when Jacksonville kicks off the second half of the season Sunday against the New York Jets.