Suspended Packers will keep focused during punishment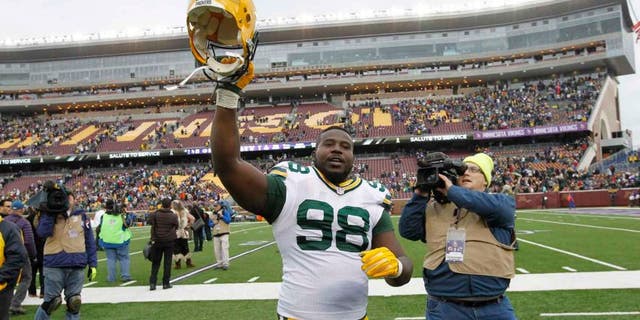 NEWYou can now listen to Fox News articles!
GREEN BAY, Wis. -- Packers defensive lineman Letroy Guion plans to stay in Green Bay during his three-game suspension to work out and get ready for the rest of the season.
The NFL announced the suspension last week, saying the eight-year-pro violated the league's policy of substance abuse. The discipline stemmed from an offseason traffic stop in Florida, where police said they found three-quarters of a pound of marijuana.
Defensive lineman Datone Jones also will miss the Sept. 13 opener at Chicago after being suspended by the NFL for one game for a substance-abuse violation.
Thursday night's exhibition game against New Orleans was Guion's last action until Green Bay visits San Francisco on Oct. 4. Guion said he will be allowed to work out and attend team meetings but cannot practice.
"It is what it is. I take my punishment like a man, and I feel bad because I can't help my team out. But I'll be right here after three games," Guion said after the 38-10 victory over the Saints.
Signed by the Packers as a free agent last year after playing for the Minnesota Vikings, Guion started every game for the first time in his career. He had career highs of 62 tackles and 3 1/2 sacks.
Jones has also missed practice recently with a knee injury, though he said that he could have played against the Bears if eligible.
"But I have to do my part by staying in shape and being accountable while I'm away this week and keep my focus going," Jones said.