Surging Mets withstand rocky debut from lefty reliever O'Flaherty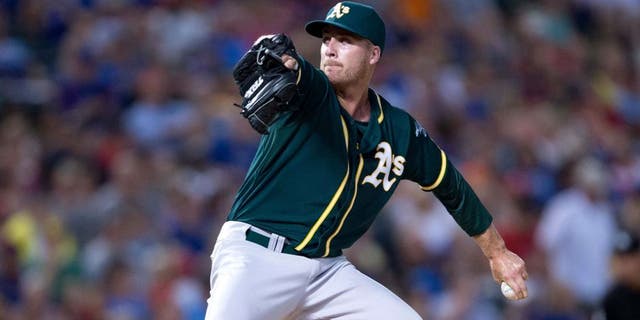 Nearly every move the New York Mets have made near the trade deadline has reaped quick dividends.
Left-handed reliever Eric O'Flaherty is the rare exception but, to be fair, the sample size is small - as in one appearance.
O'Flaherty was rocked in his Mets debut, charged with four runs in two-thirds of an inning as New York survived a six-run ninth to run their winning streak to six with an 8-6 win over the Miami Marlins.
"Not the start you're looking for," understated O'Flaherty, acquired from the Oakland Athetics on Tuesday to serve as a lefty specialist.
Most troubling for O'Flaherty was allowing three of his four hits to left-handed batters in the ninth after escaping an eighth-inning jam by retiring Dee Gordon.
O'Flaherty did not arrive at the park until two hours before game time following a coast-to-coast flight, but he wasn't using that as an excuse.
"Crazy day, but that's my job there. That's on me," said O'Flaherty, who didn't lose the confidence of manager Terry Collins after making his first appearance in seven days.
"He's going to be run out there again in those sorts of situations," Collins said.
(h/t MLB.com)