Super Bowl LII snub? Patriots' Tom Brady did not shake Eagles quarterback Nick Foles' hand after loss
NEWYou can now listen to Fox News articles!
Did New England Patriots quarterback Tom Brady snub Philadelphia Eagles MVP Nick Foles on purpose?
The Patriots star didn't shake the hand of the Eagles quarterback following Sunday's Super Bowl game -- and it's not the first time Brady has walked away as a seemingly sore loser.
Brady, 40, who has led his team to eight Super Bowl appearances, winning five rings, did not congratulate his rival after losing, 41-33, to the Eagles. The Eagles picked up their first Super Bowl win in team history Sunday following the victory in Minneapolis.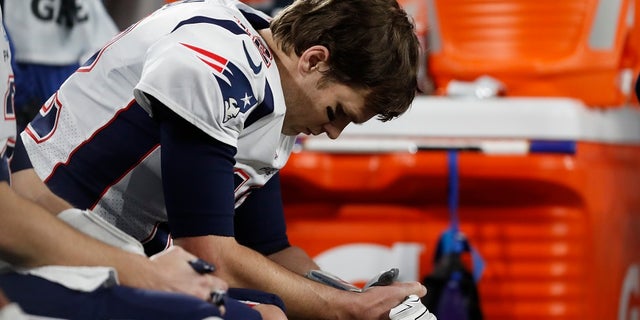 However, some fans pointed out Brady did not shake Foles' hand when the game was over; instead, he ran off the field and into the locker room.
EAGLES, FOLES RALLY TO STUN PATRIOTS IN SUPER BOWL LII
Foles, who began the season as a backup to Carson Wentz before an injury thrust him into the starting gig and an improbable postseason run, confirmed he and Brady did not meet on the field -- though he said he was looking for the star quarterback, CBS Sports reported.
"I didn't get to see Tom. I was looking for Tom," Foles said. "It got pretty crazy really fast. He's one of the greatest of all time. Guy does it right. He has been unbelievable. He was unbelievable tonight. I can't say enough about him."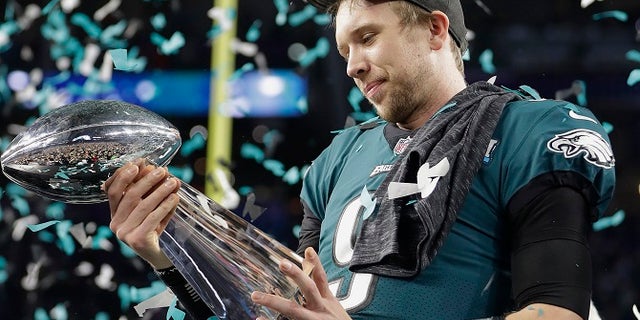 Many observers immediately accused Brady of being a sore loser.
Piers Morgan, in an op-ed for the Daily Mail, wrote Brady would "never have our respect" following the snub of Foles.
"You might think the natural thing for Brady to do at the end would have been to seek out Foles, shake his hand, and congratulate him," Morgan wrote. "Not least, so the cameras could capture his good sportsmanship for posterity."
PATRIOTS BENCHED ONE-TIME SUPER BOWL HERO MALCOLM BUTLER OVER 'PERFECT STORM OF ISSUES': REPORT
It was possible Brady did not shake Foles hand due to the chaos that erupted in the stadium following the game.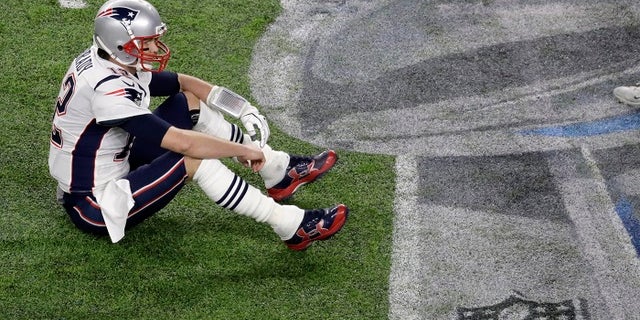 Brady has a history, however, of avoiding a handshake when he loses a Super Bowl.
When the New York Giants beat the Patriots in 2007 and again in 2012, Brady did not shake quarterback Eli Manning's hand, USA Today reported. Now he's 0-for-3 on losing handshakes.
Brady is certainly not the first star to be criticized as a sore loser following a loss.
Carolina Panthers quarterback Cam Newton was lambasted after cutting his postgame press conference short following a Super Bowl loss to the Denver Broncos. However, Newton did shake Denver Broncos quarterback Peyton Manning's hand after the game.
Manning was involved in the same snub.
After leading the Indianapolis Colts to the Super Bowl and losing to the New Orleans Saints, Peyton Manning did not shake Saints quarterback Drew Brees' hand following the defeat, SB Nation reported.
NBA superstar LeBron James did not shake the hands of any members of the Orlando Magic after the Cleveland Cavaliers were defeated by the team in the 2009 playoffs. He also did not speak to reporters after the game, The New York Times reported at the time.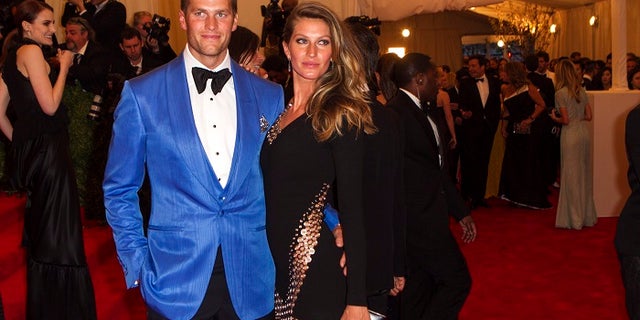 Brady did congratulate Eagles defensive end Derek Barnett and defensive tackle Fletcher Cox following the game. Brady's wife, retired supermodel Gisele Bundchen, also congratulated each Eagles player she saw when leaving the stadium, Yahoo! Sports columnist Dan Wetzel reported.
Brady told The Associated Press following the game: "No one is going to feel sorry for us. We'll evaluate like we always do. I'm sure everyone is pretty tired after a long year. That's football."