Super Bowl hero Malcolm Butler opening eyes in practice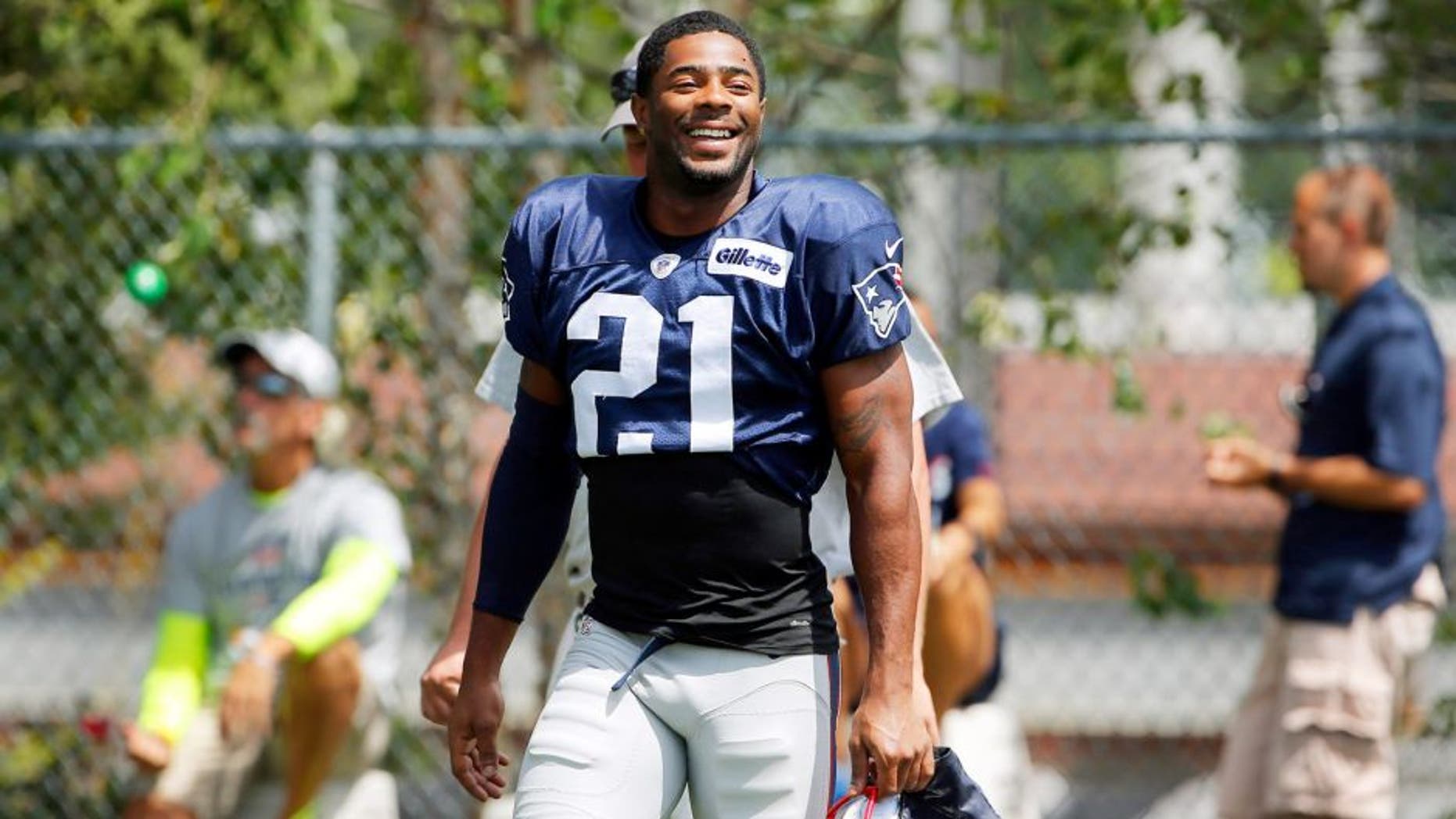 Malcolm Butler burst onto the scene back in February when he made the game-saving play for the New England Patriots on the goal line. Since then, Patriots fans haven't gotten many opportunities to see the kid play, seeing as it was essentially the final play of the NFL season.
In training camp, however, Butler has been opening eyes and looking very impressive in a Patriots secondary with several questions. After losing Darrelle Revis and Brandon Browner in free agency, the Patriots have gaping holes at corner, one of which Butler looks capable of filling.
On Monday, Butler had one of his best days of practice to date. According to those on scene, he made several big plays on passes from Tom Brady. One of those plays was on a deep throw from Brady, which Butler swatted away to the excitement of the crowd.
Earlier in training camp, Butler also picked off Brady, undercutting a slant route over the middle. According to Mike Reiss, Butler also scooped up a blocked field goal and ran it back for a would-be touchdown.
There's no shortage of plays being made by the second-year cornerback, which is unbelievably important for the Patriots' defense. Aside from safety Devin McCourty, there's a lack of big-time playmakers on the back end, but Butler is hoping to change that.
He looks to take over the left cornerback spot vacated by Revis, and if his play continues to stand out as it has, the Patriots will be in good shape.
(h/t ESPN)