Suns' Eric Bledsoe: 'I always wanted to be back here'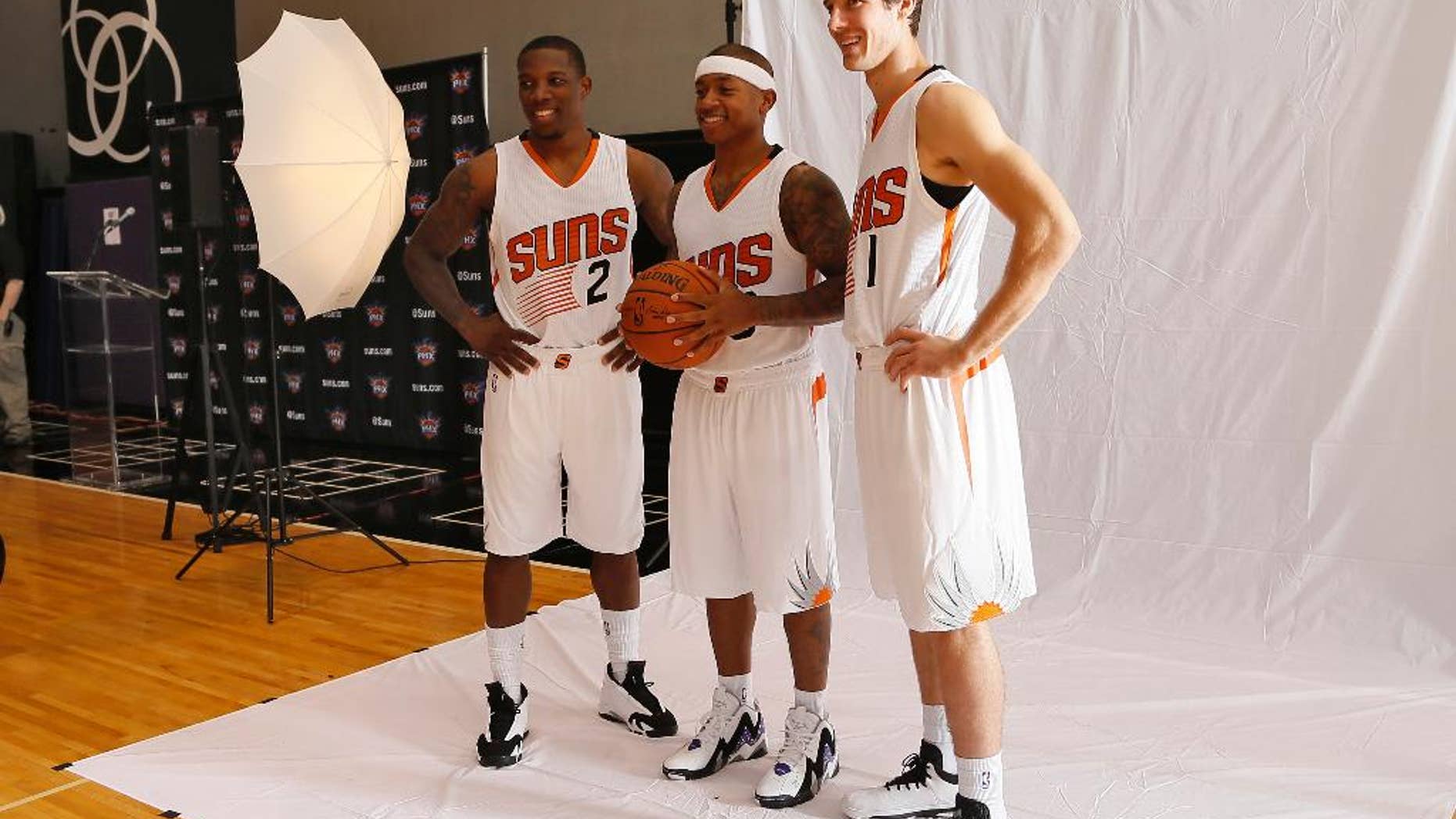 PHOENIX – Eric Bledsoe was confident he would be back with the Suns despite a long summer of uncertainty that finally ended with the point guard signing a five-year, $70 million contract just days before training camp.
Lon Babby, Suns president of basketball operations, called the prolonged negotiations "the summer of business." Babby also said Monday there was never any acrimony between the club and Bledsoe's agent, Rich Paul, who also represents LeBron James.
While negotiations dragged on amid speculation that Bledsoe might sign a one-year qualifying offer for $3.7 million from Phoenix or go to Minnesota in a sign-and-trade-deal, the 6-foot-1 guard stayed at home in Birmingham and did what Suns coach Jeff Hornacek told him to do.