Suarez says knee feels 'perfect' before World Cup match that Uruguay must win vs Italy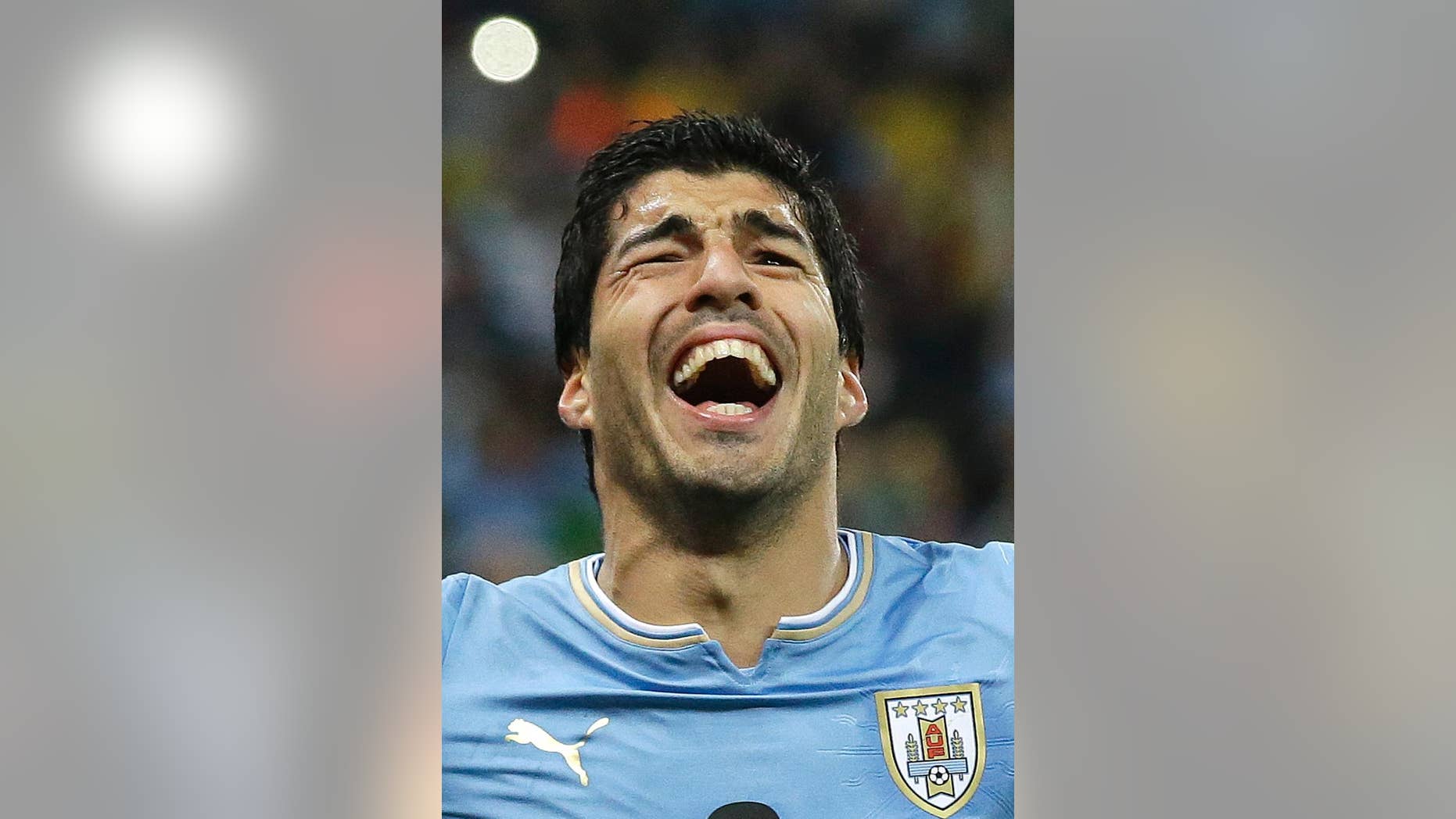 NATAL, Brazil – Uruguay striker Luis Suarez says his surgically repaired left knee feels "perfect" the day before facing Italy in a match that Uruguay must win to advance beyond the group stage at the World Cup
The Liverpool player had surgery before the tournament and was sidelined for Uruguay's opening loss to Costa Rica. He returned to score both goals in a 2-1 win over England.
Suarez says he's "building myself back up" for the match against Italy in the coastal city of Natal, where conditions are expected to be hot and humid.
Asked if he has felt any pain since the previous match, Suarez says "I'm cool right now."
Uruguay, the 2010 semifinalists, must win to advance out of Group D. Italy can advance with a draw.